This article is a contribution towards our financial literacy series. It has been written by a specialist in credit and debt counseling – Satish Mehta, Founder and Director of www.credexpert.in.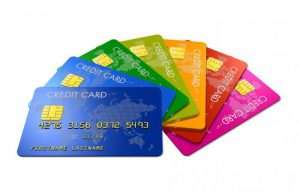 The plastic money phenomenon – 'Buy now, pay later,' is believed to be a modern day convenience mantra. But did you know that the history of credit cards dates back to the early 1900s? You must have read about it in books and seen it in movies where local general stores would extend credit to regular customers. Though we have come a long way from local general stores to online shopping, one thing hasn't changed, i.e., the use of credit.
With the e-commerce and retail industry on the rise, credit cards won't be disappearing anytime soon. According to a Reserve Bank of India (RBI) report published in February 2014, there are nearly 19 million credit cards in India, while digital payments are expected to touch Rs 1.2 trillion by December 2014. This is a 40 per cent increase from Rs 85,800 crore the previous year. According to a report by the Internet and Mobile Association of India (IAMAI), factors like growing Internet penetration, growth in e-commerce and the ease of online payments have propelled this growth.
The benefits of a credit card are manifold, and include portability, better security and greater safety when compared to cash. Also, credit cards increase your purchasing power, what with value added benefits like cash back, reward points, and emergency protection facilities.
You can maximise the benefits of your credit card by following these three simple steps:
– Go for the long run – Become a long term customer by frequently using your credit card. The longer you use it in an efficient manner, the stronger its positive impact on your credit score. Also, your chances of getting loans from lenders becomes stronger.
– Bridge that extra mile – It is a good practice to utilize the maximum of your credit limit towards the beginning of your credit cycle. For example, if your billing cycle is from, say, the 10th of every month, then try to make the maximum use of your card closer to this date. This will help you avail maximum free credit.
– Look out for speed breakers – Try to avoid minimum payments on your outstanding amount. It is advisable to pay 100 per cent of your credit card bills as far as possible. Keep yourself disciplined to pay all your outstanding dues on time as this reflects good credit behaviour. This again will have a positive impact on your credit score.
Remember – Be light, be smart and carry a card!
ABOUT THE AUTHOR
Satish Mehta is the Founder and Director of www.credexpert.in – a credit and debt counselling company that provides end to end customized counselling to individuals by handholding them through their credit life cycle.
[fbcomments]