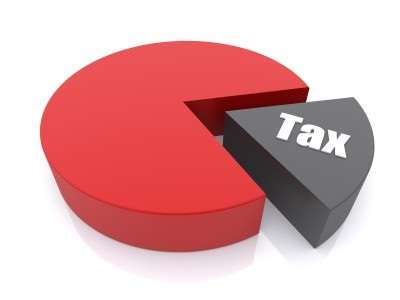 Most of us seek to save on our income tax outflows but is it possible to save tax and also make smart investment choices? You can. Here are 7 fundamentals to make you a tax-smart investor.
Know the difference: If you are a salaried person, you may have claimed deduction on your home loan or children's education or medical expenses. But remember a good part of these are expenses not investments. These are not going to help you build a kitty. Take maximum advantage of the investment options available for deduction under Section 80C of the Income Tax act.
Amplify returns: The tax benefit available on the capital you invest can significantly change the yield of investments that look unattractive at first notice. Take the case of the humble small savings scheme, National Savings Certificate (NSC). A five-year NSC with current interest rate of 8.6 per cent will generate a yield of 16.2 per cent if you are in the 30 per cent tax bracket. The cash outflow saved in the first year helps jack up overall returns.
Don't delay: Most of us tend to invest towards the end f the financial year. If you can help it, complete your investments at the beginning of the year, to allow your capital to enjoy interest early on. This will also ensure too much tax is not deducted too early – as most employers start deducting tax in a phased manner from the initial part of the financial year.
If you cannot do this, try to invest as and when you have surplus. You can invest small sums in PPF or invest them in tax-saving funds.
Set goals: You seldom skip your insurance premium in any year. Similarly, ensure that you don't skip your investments. Do this by setting goals against the NSC, ULIP, PPF or tax-saving fund. If you earmark this for your child's education or marriage, chances are, you will be motivated to invest regularly.
Balance between regular and tax-saving investments: All the above said, saving tax need not be your only goal when it comes to investing. In the process of saving tax, do not miss out on investment options such as equities or bonds that may not offer deduction on your investments but deliver superior returns and are tax efficient.
What you keep matters: It's not what you make but what you keep that matters. A bank deposit may offer 9 per cent returns but net of a tax (assuming 30 per cent), your returns are 6.3 per cent. That does not even beat inflation, which means you have negative returns. A diversified equity fund or a stock may not give you any upfront tax deduction but offers superior returns and nil capital gains tax in the long term.
Going long is tax efficient: Yes, holding long is tax efficient in case of most assets. In equities/debt funds, holding for over a year entails capital gains benefits. In most other assets too, longer holding (over three years) allows you to index the cost of your investment to current prices, thus reducing your tax burden. Unless there is a near-term requirement, hold gold, property or bonds for the long to generate high post tax returns.
[fbcomments]