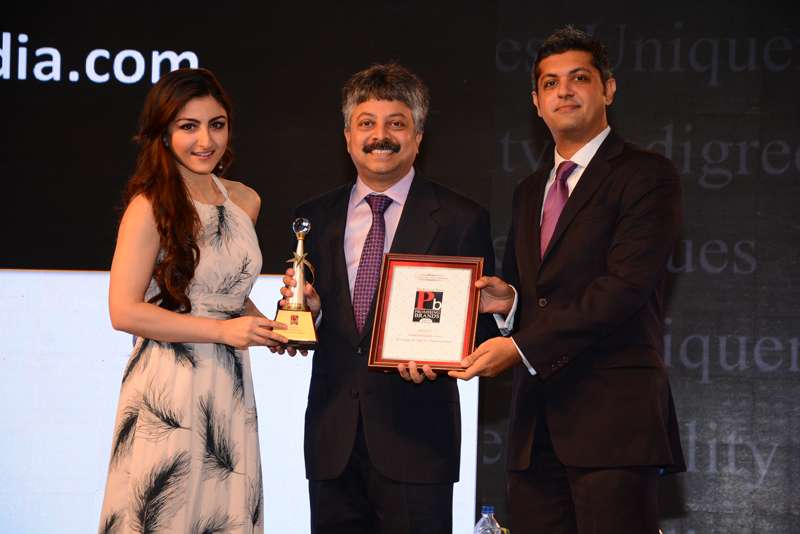 The Economic Times has recognised FundsIndia.com as 'Promising Brand of the Year 2015′ in the financial services category at The Economic Times Best Promising Brands Summit. The glitzy felicitation ceremony was held in Mumbai, Maharashtra, on March 26, 2015.
The winners were chosen on the basis of a survey that was conducted by ET Edge (an Economic Times Initiative that empowers industries), in partnership with AC Nielsen, a global information and measurement company, across eight cities in India. The survey identified the most promising brands as perceived by consumers in urban India across select categories. Consumers evaluated brands on four parameters, namely innovation, consistency in customer experience, value proposition, and advocacy. Only brands that were launched between 2000 and 2014 were considered for the promising brands award.
C.R. Chandrasekar, co-founder and CEO, FundsIndia.com, said, "This award signifies everything that FundsIndia.com stands for. We had always aimed at developing a brand that made premium financial services accessible and affordable to all, and it makes us very happy when our customers recognize us for our efforts. Our business is about changing human lives and futures, and we'll never lose sight of that fact."
Srikanth Meenakshi, co-founder and COO, added, "We have and will always continue to work in line with our goal of 'enriching India, one investor at a time'. Our aim this year is to provide good advice to a lot more people, and enable them to execute and manage their investments easily and conveniently in one single place. Technology will continue to be our principle enabler towards achieving this, and we will continue to revolutionise the investment scenario in India with our cost-effective model of business."
We promise to keep delivering the best of our services and thank our customers for their continued support and encouragement.
[fbcomments]