There is no change to the view expressed in the last week's update. The long trade detailed last week has played out and the Nifty has hit our then mentioned target of 6,050. The index is on course to hit our major target of 6,250. As highlighted in the daily chart featured below, the Nifty has gapped-up today and edged past the down sloping red parallel line.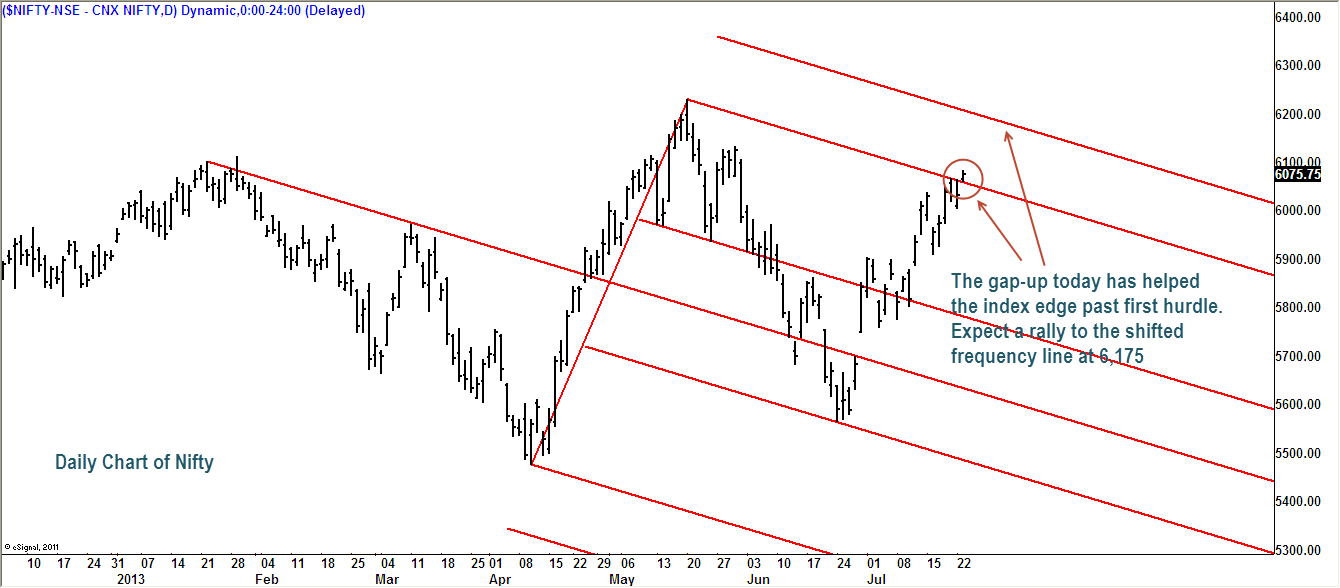 We now expect the index to hit the "shifted frequency" line at 6,180-6,200 range. Await an update once the price reaches this line. In the meanwhile, those holding long positions may move their stop loss below the recent swing low at 6,004.
Typically, the volatility tends to perk up in the Nifty ahead of the expiry of derivatives contract.  Traders may consider long trades on intra-day weakness, with a stop loss at 5,980 for a target of 6,175. Again, the risk-reward in this trade is not compelling. But, the trade is in sync with the underlying trend and hence carries a high-probability tag.
[fbcomments]