Tata Global has been a wonderful stock to track from a technical analysis perspective. After a downward correction off the Nov.15 high of Rs.181.70, the stock has been in an uptrend since the March 26 low of Rs.122.  As highlighted in the the daily chart featured below, Tata Global has moved past the twin resistance – the red horizontal balance line and the centreline of the blue pitchfork.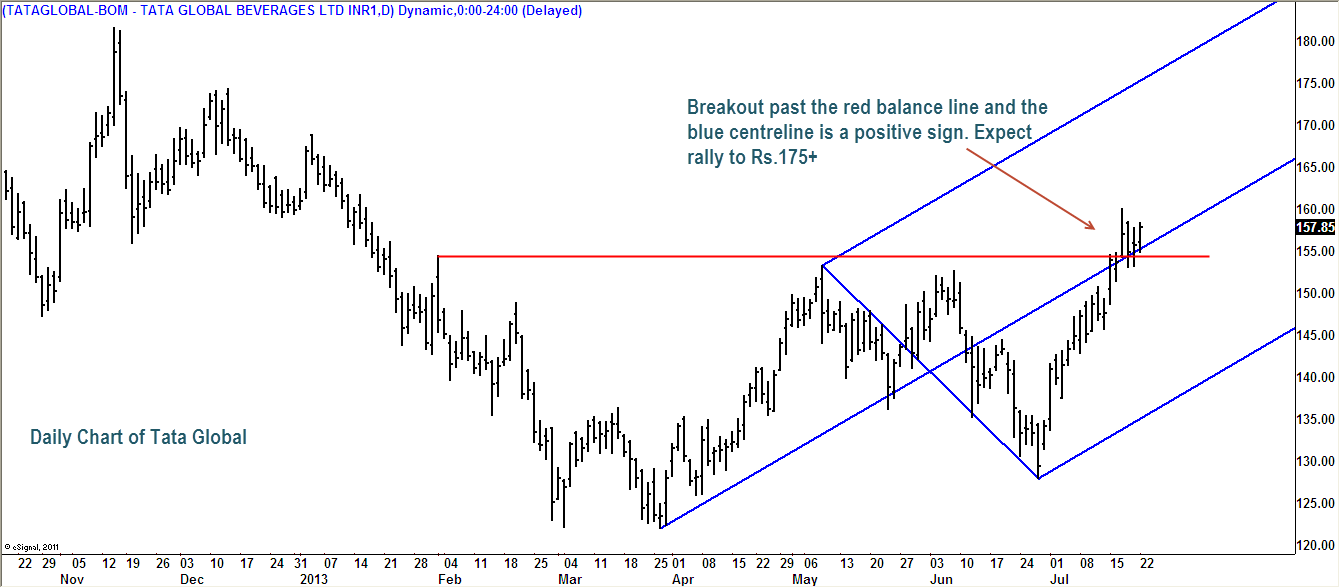 Notice how the stock consolidated at the erstwhile resistance in the last two trading sessions of week gone by. The recovery today strengthens our view that the uptrend is underway towards the upper blue line at Rs.175+.
Long position may be considered with a stop loss at Rs.148, for a target of Rs.175. Await an update with higher targets once the stock clears the prior swing high at Rs.181.70.
(The view mentioned here is based on Technical Analysis of historical stock price action. Please read the Disclaimer)
[fbcomments]