The Nifty has been fairly volatile recently, to say the least. The gap down today provides an opportunity to buy the Nifty from a short-term perspective. Have a look at the 15-minute chart of the Nifty featured below.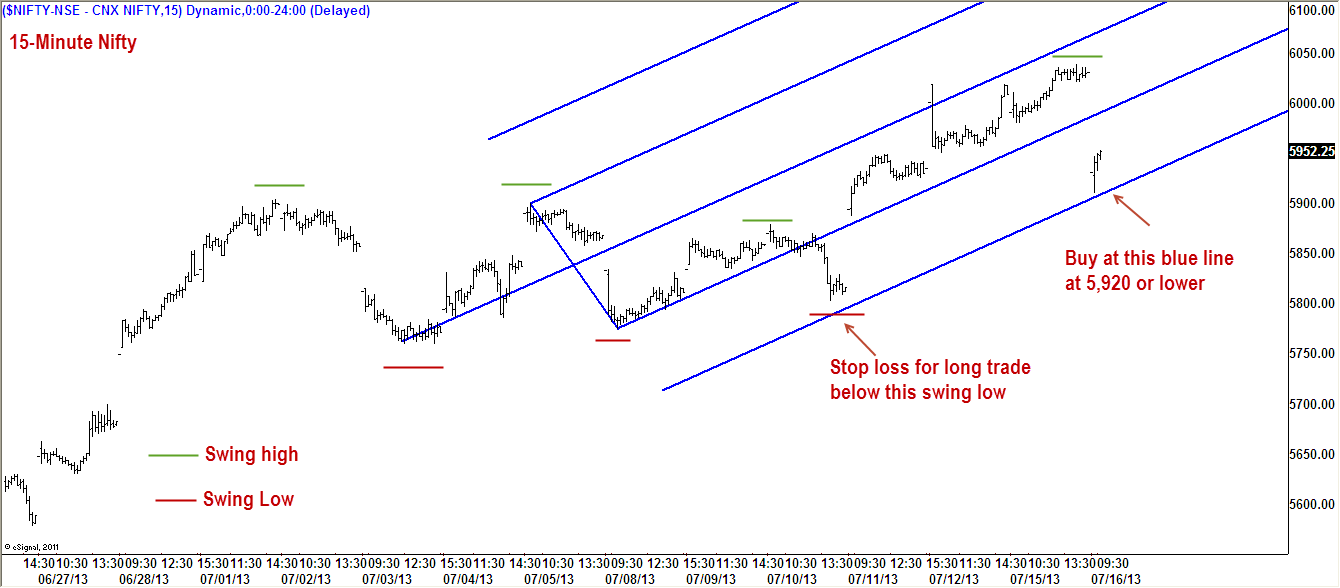 Despite the sharp gap down today, the bullish sequence of higher highs and higher lows is intact. The fall today has pushed the index to an area of support, presenting an opportunity to look for a long trade. The only issue is the affordability of the stop loss which has to be below the recent swing low of 5,802. A stop at 5,780 would be in order for long trades.
Look for long trades at or below 5,920, with a stop at 5,780 and first target of 6,050. Obviously, the risk-reward in this trade is not compelling. Compulsive traders may consider long positions via the options route.
From a medium-term perspective, we expect a rally to 6,250 and beyond, provided the Nifty trades above 5,700. Expect an update as and when price action provides more clue about the short-term direction.
[fbcomments]