Operation Success, but the patient died! This best summarizes what happened last week. While the expected short-term bounce in the Nifty did materialize,  the long positions would have however  been stopped out prior to the rally, as the index cracked below the stop loss at 5,510. This happens and is part of the game. The smart money (read as those who are big enough to move the markets) always make it a point to flush out the stops that are clustered near well-advertised levels. It was no surprise therefore that the Nifty managed to rebound immediately after edging below the prior swing low at 5,548.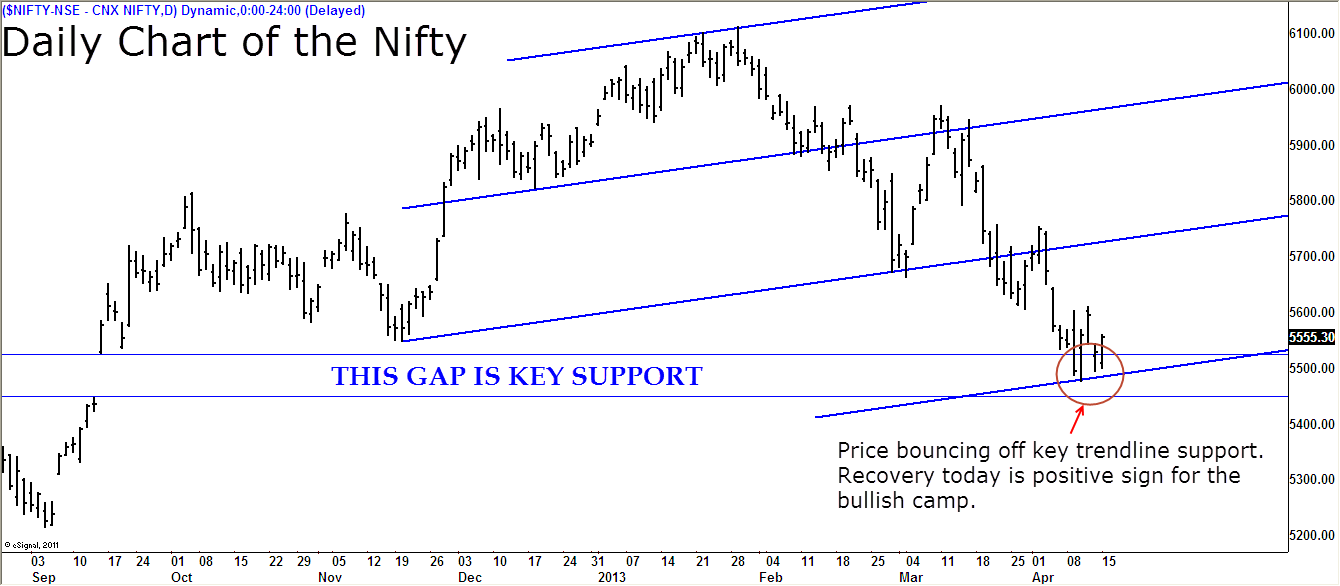 As observed last week, we maintain a bullish stance from a short-term perspective. We are also of the opinion that shorting at the current levels is a low probability trade that is also fraught with higher risk. As highlighted in the above chart, the Nifty has sought support at the crucial blue trend line that has acted as support / resistance on quite a few occasions.
Despite the drubbing on Friday, post Infosys results, the Nifty managed to hold above the trendline, which is a positive sign. The recovery today is also reassuring. Technically, there are enough reasons to lean on the bullish side, from a short-term perspective.
The Nifty could rally to the immediate resistance at 5,610-5,620 range. A breakout past 5,650 could help the index seek higher levels of 5,700-5,750. The stop loss for those considering long positions should be placed below the recent swing low of 5,477. A stop loss at 5,460 should probably be in order.
Trader Safe & Don't Get Hurt.
[fbcomments]