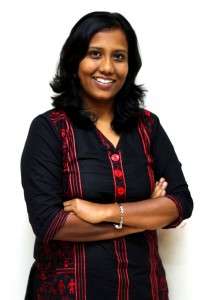 I am happy to introduce Bhavana Acharya, a meritable addition to our Mutual Fund Research Desk. Bhavana will work with me in analysing funds, and will start writing in this space often on mutual funds and personal finance. She will also join me in providing you research recommendations.
Many of you may already be familiar with Bhavana. She was a Principal Research Analyst at the Hindu Business Line's Research Bureau, and wrote regularly for the 'Portfolio' – Business Line's weekly investment and personal finance edition. Bhavana has recommended funds, analysed sectors and stocks, answered investor queries, and provided insight and commentary on a host of investment options.
She has a degree in management, with a specialisation in finance. Bhavana has been researching funds, markets, sectors and companies for the last seven years.
Do look out for her writings, and as always, do keep the comments and queries coming on the blog for they help us engage with you in enriching discussions.
Happy investing!
[fbcomments]