For an investor spooked by the debt market, low-risk opportunities such as Fixed maturity Plans (FMP) could prove to be good choices now.
The recent turmoil in the debt market has shown that it is not just the equity markets that require portfolio review. While not much changes for long-term wealth builders and those who hold debt funds as part of their long-term asset allocation, investors taking tactical calls will do well to keep their eyes open – both for risks and opportunities.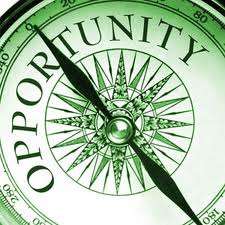 For an investor spooked by the debt market, low-risk opportunities such as Fixed maturity Plans (FMP) could prove to be good choices now.
A number of fund houses have launched fixed maturity plans (FMP) to make the best of the high yields prevalent in the debt market today. What exactly are FMPs and when should one invest in them?
FMPs are close-ended debt schemes with a fixed maturity horizon. That means they are open for investment for a few days during launch and then closed until maturity, which may be just a month away or as long as five years.
FMPs invest in money market instruments, bonds and government securities. Their fixed tenure often makes them comparable to fixed deposits.
However, unlike fixed deposits, FMPs do not guarantee returns. Still, they are considered low risk, especially when compared with open-end debt funds, for a few reasons.
First, FMPs choose instruments in such a way that the tenure of the underlying investment coincides with that of the FMP. For instance a 1-year FMP will invest in debt instruments that also have the same maturity.
By doing so, the fund will ensure that it gets the interest income (called accrual) on these instruments when the FMP matures. This strategy ensures that returns are positive if held to maturity, unlike open-end funds that may slip in to negative returns once a while.
This way, the investments are not affected by the varying prices of the instruments in the debt market, till they
mature.
Two, as FMPs are locked in (although they have an exit option through the stock exchange route, they are thinly traded and hence, not liquid), it does not face pressure of redemption and hence, it does have to churn its portfolio to meet exits. This also provides stability to FMPs.
Tax efficient
On the return front too, FMPs held for over one year can deliver superior post-tax returns, when compared with fixed deposits, as a result of indexation benefit. Unlike fixed deposits, FMPs (and all debt funds) enjoy capital gain indexation benefit if held for more than a year. Interest on fixed deposits, on the other hand, will be taxed at your regular income slab rate.
Although the dividends are taxed at the fund's end at 28.32% (as dividend distribution tax), the growth option in an FMP provides leeway to index cost and, sometimes, enjoy nil capital gains tax in periods of high inflation (as the indexation will be done in line with inflation).
The way FMPs are structured also makes the indexation benefit more attractive. Often times during the end of a financial year, the tenure of an FMP would be a year and a few days or 2-3 years and a few days. For example, an FMP launched in end March 2013 for 380 days will mature in April 2014. But for indexation the investment will be considered to be made for 2 years – that is from FY 2012-13 to FY 2014-15, thus providing higher indexation of cost.
You may note that FMPs of less than one year will be taxed at your income tax rate. Hence, if you are in the high tax bracket, short-term FMPs may not make for great post-tax products for you.
Is it a good time to invest?
FMPs suffer from one key limitation – reinvestment risk. This limitation is true of deposits as well. Reinvestment risk is nothing but the possibility of not getting the same returns in other investment avenues after the FMP matures. This is where open-end debt funds score over FMPs as the former can be held as long as one needs to.
FMPs are ideal if you believe you do not need the money for a fixed term and actually have a goal for that investment at the end of the tenure. For instance, if you have plan to buy a car a year down the line and wish to save some money for down payment, a 1-year FMP can be a good option.
You should also know at what point in a rate cycle FMPs will fit you best. Typically, FMPs can be good options in a rising interest rate cycle when compared with open-ended debt funds. In such a scenario, FMPs will lock into reasonably high rates but open-ended debt funds may see a temporary fall in their price as yields climb up.
Also, if an investor goes for a FMP-tenure of less than 2 years when rates are climbing, chances are, when the FMP matures,they will likely be in a falling rate territory and money can right away be invested in open-end debt funds.
Looking for returns
SEBI stopped the practice of fund houses declaring the indicative yields of FMPs. That means, you will not know the likely return that the product will deliver. Still, you may try to get an idea through other means.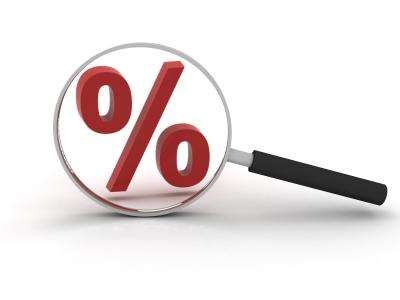 The key here is to look at the nature of instruments that the FMP promises to invest into. If an investor or his/her advisor can check for the yields on such instruments at that point in time, it will give them a rough idea on what returns to expect.
The yields of the underlying instruments (such as CDs, commercial papers, bonds) at the time of offer is either mentioned in the offer document or can be checked in public websites.
For instance, 1- year FMP can fetch anywhere between 9-10 per cent currently (depending on the proportion of investment in CDs and commercial papers), as most of them seek to invest in certificates of deposits and commercial papers.
You will also do well to know if the FMP promises to invest in top-rated instruments and whether it takes any credit risk by going for instruments with mediocre credit rating.
In 2008, for instance, some FMPs had invested in debt instruments of real estate companies. With the real estate sector going into a liquidity crunch, the risk of defaulting appeared high.
Look for FMPs with about a year's tenure over the next few weeks here. Note that FMPs are often open for a day or a couple of days and do not reopen for
investments. Hence, you will do well to keep tab of new offers, if you wish to invest.
[fbcomments]