ICICI Prudential Mutual has been in the limelight recently for quite a few events. One, it won the Morningstar India Fund Awards this year – for best fund house across equity debt and multi-asset categories. Two, its average assets under management crossed Rs 1-trillion-mark in the March quarter, thus moving up to the second slot in term of assets managed, next to HDFC Mutual.
We had a few questions for Nimesh Shah, MD & CEO, ICICI Prudential AMC, on what really helped the fund house reach where it is.
Excerpts:
You have won the Morningstar awards across categories of mutual funds. What do you think helped achieve this?
The fund house has constantly endeavoured to inculcate discipline in the style of investing. We encourage our fund managers to develop their individual styles but at all times these have to be practiced within the overall investment framework. Be it portfolio construction, stock selection, risk mitigation, portfolio review or monitoring, we have clearly defined internal processes. Fund managers are facilitated by the support of in-house teams providing market leading research, risk management and dealing capabilities.
Our fund management is process driven and not dependent on a single star fund manager. Our approach towards performance measurement lies in evaluating relative return where our fund managers aim to beat the benchmark consistently by 300-400 basis points.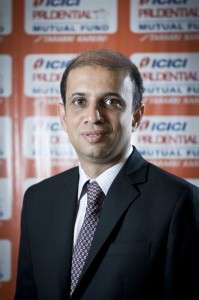 Has there been a conscious change in investing approach especially post 2008?
We learnt to focus simultaneously on the 'top down' and 'bottom up' strategies; from our experience in 2008; combining global and regional considerations with a local focus. We constantly revisit our rationale of buying and selling, maintain a keen eye for change in variables and assumptions on which our investment practices are built, and act accordingly. This re-affirms our confidence on conviction calls, and we keep long-term performance in view, not worrying about the short term performance.
Are there specific funds in which you took a conscious strategy or stance that worked?
Take the instance of our dynamic Strategy. For past couple of years, we believed that India's Current Account Deficit and Fiscal deficit were high and the US currency would strengthen against other currencies. Based on this macro view, we went overweight on export-oriented and import substitution companies, and underweight on the banking sector.
Initially, this strategy didn't strike well and the portfolio returns took a hit at the start of the year. However, we stood by our framework and the call finally panned out very well in later part of the 2013 calendar.
Is there a house strategy to address volatility across funds?
We have created a suite of products that benefit out of volatility. The mechanism based on an in-house model creates cash on a daily basis for fund managers to explore opportunities when markets correct. They need not depend on fresh mobilization and this enhances the overall returns for investors.
To address volatility, investors may allocate their investment in funds like ICICI Prudential Balanced Advantage Fund and ICICI Prudential Dynamic Plan.
Would you say ICICI Prudential as an AMC is now less aggressive in terms of chasing returns than it was earlier?
As a fund house, we have consciously switched our performance measurement approach from an absolute return to relative return where our fund managers aim to beat the benchmark consistently. Our goal is to beat the benchmark indices over a period of 3 years and above. We believe that our investment process is robust enough to meet this goal.
It appears that your focus towards the debt segment has undergone a change?
To garner incremental institutional allocation in a competitive market, the fund industry has perhaps built a range of complex fixed income products to such an extent that few retail investors are able to comprehend the offerings any longer.
These are times when simplicity is perhaps the biggest virtue – a lesson well absorbed by us. We have introduced a host of fixed income products in the past few years, positioning it to the retail investors in a lucid manner.
For instance, ICICI Prudential Regular Savings Fund, is a product in which we have capped the maximum subscription amount per investor at Rs 15 crore. The fund has seen a lot of interest from retail investors and has seen assets under management grow to Rs 3751.50 crore as on 31st March 2014 since December 2010 when it was launched.
Are you gearing up for a rally now or wish to stay cautious?
The rally led by cyclicals and high beta stocks, have definitely built hopes, which is reflecting on the stock prices. Till election, devoid of any negative news, the market could move sideways or upwards. But, if the election results are not in line with market expectations, or is there is a disappointment, it may lead to volatility.
If one sees the last elections since 1991, if one had invested before the elections, then he/ she would've made reasonable return over the next 2-3 years. Elections do build in hope and although, markets have run up, the valuations are still reasonable for investment.
Disclaimer: In the preparation of the material contained in this document, the AMC has used information that is publicly available, including information developed in-house. Some of the material used in the document may have been obtained from members/persons other than the AMC and/or its affiliates and which may have been made available to the AMC and/or to its affiliates. Information gathered and material used in this document is believed to be from reliable sources. The AMC however does not warrant the accuracy, reasonableness and / or completeness of any information. We have included statements / opinions / recommendations in this document, which contain words, or phrases such as "will", "expect", "should", "believe" and similar expressions or variations of such expressions, that are "forward looking statements". Actual results may differ materially from those suggested by the forward looking statements due to risk or uncertainties associated with our expectations with respect to, but not limited to, exposure to market risks, general economic and political conditions in India and other countries globally, which have an impact on our services and / or investments, the monetary and interest policies of India, inflation, deflation, unanticipated turbulence in interest rates, foreign exchange rates, equity prices or other rates or prices etc.
The AMC (including its affiliates), the Mutual Fund, the trust and any of its officers, directors, personnel and employees, shall not liable for any loss, damage of any nature, including but not limited to direct, indirect, punitive, special, exemplary, consequential, as also any loss of profit in any way arising from the use of this material in any manner. The recipient alone shall be fully responsible/are liable for any decision taken on this material.
The sector(s)/stock(s) mentioned in this presentation do not constitute any recommendation of the same and ICICI Prudential Mutual Fund may or may not have any future position in these sector(s)/stock(s). Past performance may or may not be sustained in the future. The portfolio of the scheme is subject to changes within the provisions of the Scheme Information document of the scheme. Please refer to the SID for investment pattern, strategy and risk factors.
Investors are advised to consult their own legal, tax and financial advisors to determine possible tax, legal and other financial implication or consequence of subscribing to the units of ICICI Prudential Mutual Fund.
[fbcomments]