What's your gold strategy?
If you have got used to the stellar double-digit returns that gold fetched you every year in the past five years, then brace yourself up for some sedate performance. The political tension in the Korean region, economic turbulence in Cyprus and the disappointing non-farm jobs report in the US notwithstanding, gold is yet to make a strong show thus far in 2013.
Ideally, economic and political tensions should have caused an up-tick in gold holding and prices, as people wish to move to a safer asset class.
While it may be early days to rule out a pick up this year, a broad consensus by institutional investors suggests that the yellow metal may be lacking catalysts at present. The large-scale selling by global ETF holders and hedge funds is evidence to the fact that gold is on the selling mode abroad.
Reliance My Gold Plan – Get
6%
Extra Gold

Year to date, gold prices in India fell by about 4 per cent, and in USD, (spot) gold prices fell by about 5 per cent. The one-year returns in the Indian context are in low single digits while it is marginally down globally.
Should you buy?
In such a scenario, should you continue your gold SIPs (if you already have them running) or stop them? If you are planning to buy gold, should you do it now?
Much would depend on your objective behind buying gold:
1. If you're buying gold because you need to build a kitty to buy physical gold in future, say for a child's wedding or for your own self, then you are simply saving up for it now, in line with gold prices.
Neither the global turmoil nor the picture of stability showcased by the US should trouble you into taking a call on stopping your savings on gold. And instead of going for unregulated and risky gold schemes offered by jewelers, you are better off investing in gold ETFs or gold funds that can be liquidated to buy gold in future. Read more on why you should prefer gold ETFs over physical gold in : http://ow.ly/jSXDM
But remember, this should be a medium to long-term goal of say 3-20 years. In the short term, if gold prices do fall, you would have been better off saving the money in a liquid fund, or your savings bank, than lose it by buying in to gold funds when prices fall.
2. If you are buying gold for the two reasons for which it is best bought, i.e., lack of credit risk and liquid market (especially given new modes of buying gold such as gold ETFs and gold funds), then here too, not much thought needs to go into timing your buy.
That said, you can buy on short dips to help average your costs. In that sense, the current market prices are closer to the July 2012 prices, giving you some scope to average, if you wish to do so.
After all, gold returns have slipped in to negative territory in three financial years of the last 40 years in India. Also, in this scenario, ensure that you build a portfolio with a mix of moderate to low credit risk instruments other than gold. As gold provides you the hedge, you could well take exposure to other marginally risky asset classes. Read more about allocation in the ensuing point.
3. The third reason, that is often cited by advisors, is buying gold to hedge against inflation. Now this is tricky business. No doubt, if you take the yearly returns of gold from 1970-71 and assume an average 6 per cent inflation (inflation varies over this period as base dates have changed), then gold prices beat inflation 71 per cent of the times. (Source: RBI's financial year data on gold prices)
But if you test this more consistently, by taking rolling ten-year returns between 2003 and 2013 (that means 10-year returns of gold as of April 2003, May 2003 June 2003 and so on until March 2013), then gold returns beat inflation 65 per cent of the times. That means you cannot always depend on gold to keep your purchasing power intact. And yet, the average returns for this period stood at 10 per cent.
In other words, when gold prices beat inflation, they beat by a good margin. Hence, the key is to hold it in combination with other asset classes.
Reliance My Gold Plan – Get
6%
Extra Gold
Allocation
So what do you do in such a case? Globally, institutions talk of an 8-10 per cent optimal allocation to gold as part of a portfolio. You could probably go up to 10 per cent, if your allocation is merely to diversify and provide some purchasing power during down markets.
This would provide you some protection when other asset classes under perform without hurting overall portfolio returns much, when gold itself under performs.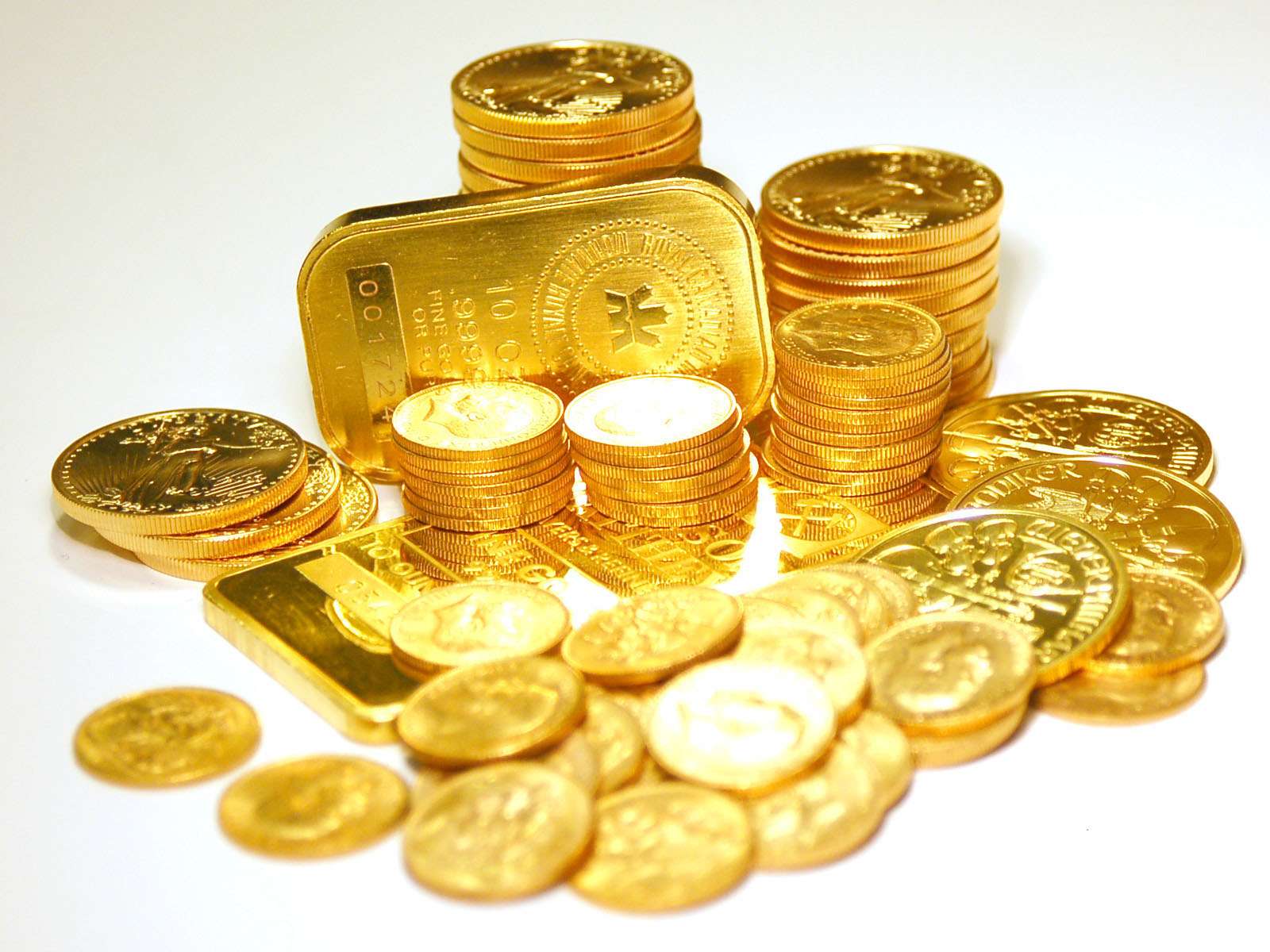 To take an example, had you allocated 60 per cent of your money to Nifty and 40 per cent to the Crisil Composite Bond Index (representing medium-term debt) through SIPs for the last five years, your returns would have been about 7 per cent, what with poor equity market playing spoilsport. A 50 per cent allocation to equities, 40 per cent to debt and 10 per cent in gold would have propped up returns to 10.7 per cent in the same period.
The investment decision
Now what if your purpose of investing in gold is merely from an investment perspective? Then, we have no response to your question on whether you should invest now. But find below some cues that may help you make your decision.
Gold has no fundamentals and hence, it has to depend on global scenarios to buttress its price or to pull it down. Right now, a stable equity market in the US, defying all odds and contrary to many other markets, appears to be a key put off for gold price movements.
A possible inflationary scenario in the US could be one key trigger to buttress a gold rally. Besides, Central Banks across the world could be one of the support factors for gold as they buy into gold steadily.
According to a World Gold Council report, Central Bankers' strategy to building optimal gold reserves as a means to diversification from currencies such as the dollar and the euro means that they may provide some support, even as global investors liquidate their positions.
Back home in India, the economic uncertainty, and the high inflation, coupled with the weak rupee, have only reinforced faith in gold, what with gold imports picking up significantly in the December quarter of 2012, after a lull in the earlier quarter. Domestic gold prices too have stood ground better than global gold prices, thanks to a weakening rupee.
Therefore, while you could expect some support from a free fall, any near-term trigger for a rally appears uncertain. It may at best be an accumulation phase.
Quantum Gold Savings and Reliance Gold Savings are good options among gold mutual funds. Goldman Sachs Gold BEES, UTI Gold ETF and SBI Gold ETS are options in the ETF category.
Reliance My Gold Plan – Get
6%
Extra Gold
[fbcomments]