The Nifty has fallen below the Nov. 20  swing low of 5,548, which is a sign of weakness. This affirms the medium-term bearish view. From a short-term trading perspective, it is advisable to await a pull-back before considering short positions in the Nifty. From the daily chart of the Nifty featured below, it is evident that the index is at a key area of support.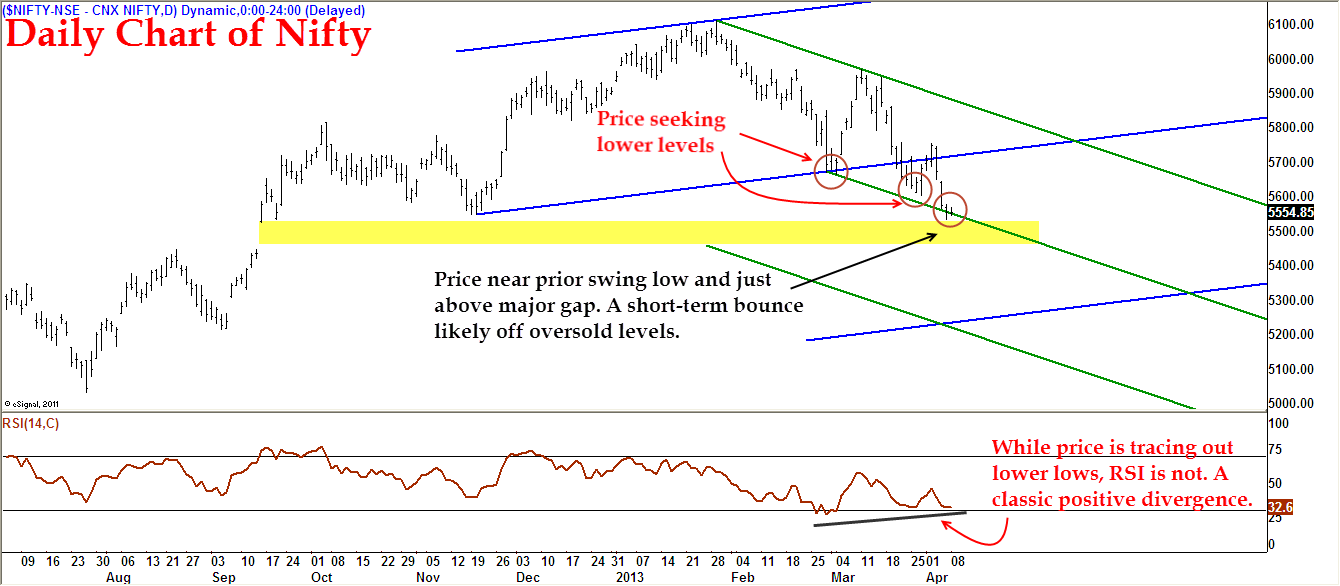 The sharp fall last week has pushed the index to an oversold territory.  The positive divergence between the price action and the 14-day Relative Strength Index indicates that taking short positions at prevailing levels would be a high-risk, low probability affair. The logical stop-loss for short trades should be above the recent swing high of 5,755, which is too rich for comfort.
As observed in the last week's update, compulsive traders may consider long positions with a stop loss at 5,510, basis spot price. Those considering long positions may take profits  at or beyond 5,650.
On the other hand, a more logical trade would be short the Nifty at or above 5,675, with a stop-loss at 5,770 (just above the prior swing high at 5,755) for a trip down to 5,500 or lower.
[fbcomments]