We have not updated the Nifty outlook recently as the index has been moving as anticipated. We expected a reversal (probably 100-odd points early) and the Nifty obliged with a 500+ point fall off the high of 6,142. The chart pattern in the past few days prompted us to post this update. We believe that there is a possibility of a short-term bounce from the current levels. The Nifty combined Market Profile chart is posted below.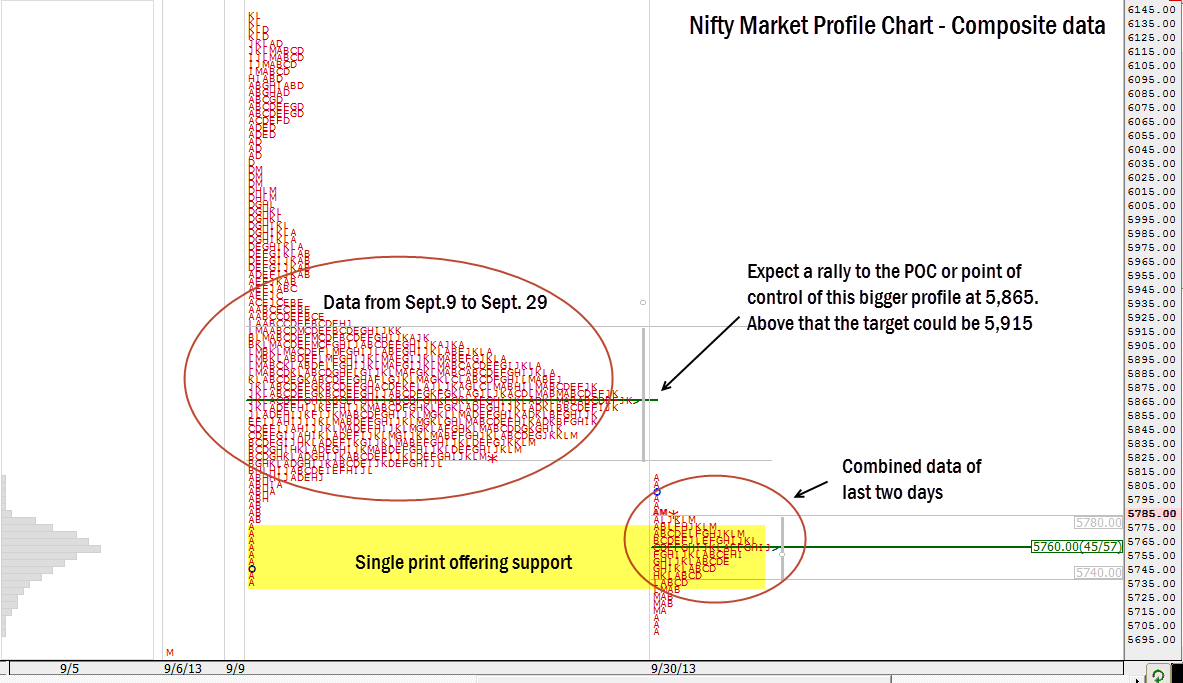 It is interesting to note that the index look support at the prior "Single-Print" level and has closed on a positive note on Tuesday. We can see a couple of well-defined market profile areas. The price is likely to gravitate towards the Mode or the center-point of the bigger profile at 5,865. A breakout past this level could take us to the upper end of the value area at 5,915.
From a trading perspective, any weakness would be a buying opportunity for the short-term trader with a stop loss at 5,690 and target of 5,865 and 5,915.
The downtrend would continue if the Nifty falls below the Tuesday's low of 5,700. From a broader perspective, we expect this anticipated rally to provide a low-risk shorting opportunity at higher levels. More about that in the next update.
PS: Before taking any short-term trading decision, especially a long trade, traders may await a breakout past the immediate resistance at 5,810-5,820 before taking trades. A breakout past 5,820 affirms our short-term positive view featured above. Else, we could see continuation of the slide and a fall below Tuesday's low would be a shorting opportunity.
[fbcomments]