In the prior update we mentioned that the Nifty could rally to 5,800-5,850. This target has been achieved and the Nifty is now at an area where it could run into resistance. As highlighted in the daily chart featured below, the red colored pitchfork has captured major inflexion points in the Nifty.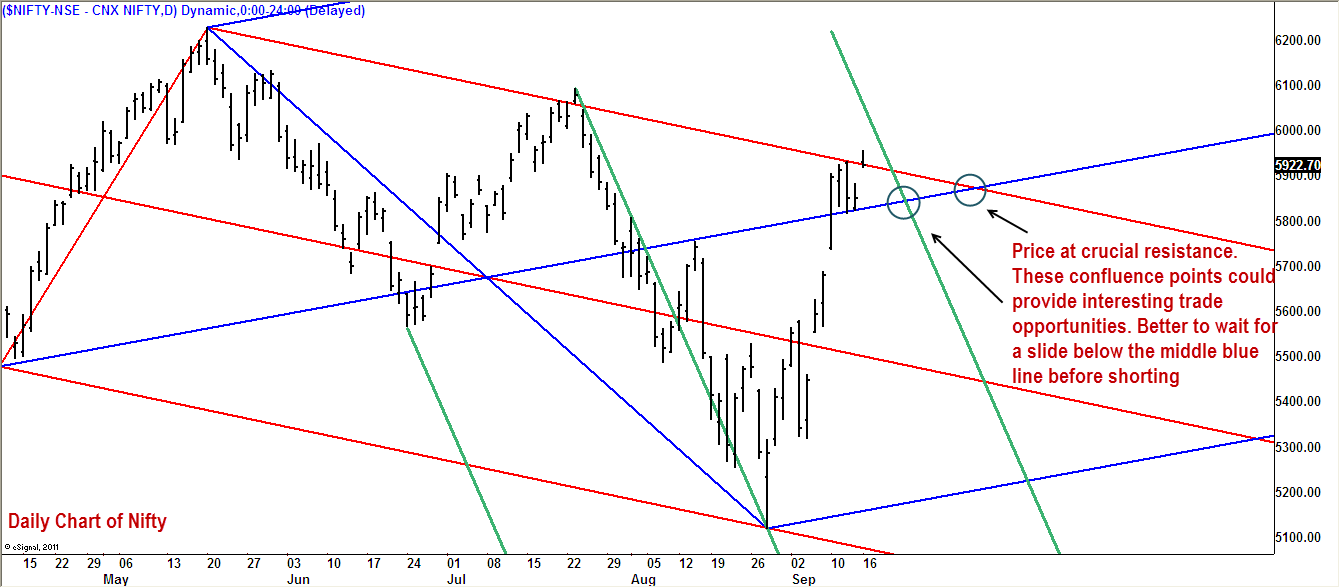 The recent recovery was off the lower parallel and the price now is at the sliding parallel of the upper red line. As long as the swing  high at 6,094 is not breached, we would expect a downward correction in the Nifty. A slide to 5,450-5,500 is what we are looking at.
Traders holding long positions may at least tighten their trailing stop loss to protect unrealised gains. Fresh long positions may be avoided at the position size may be reduced. Aggressive traders may consider short positions with a stop loss at 6,125, basis spot Nifty, for a trip down to at least 5,500. Conservative traders may await a fall below the middle blue line before initiating short positions. The stop loss for conservative traders may be placed below the new regional high formed prior to the breach of the middle blue line.
The expectations of a short-term correction would be busted if the Nifty sails past 6,125.
[fbcomments]