The Nifty has seen a sharp recovery which seems to have taken quite a few people by surprise. Rather than fretting about the lost opportunity, it would make sense to chalk out a plan of action with the new set of information from the price action. The other important aspect is that lot of people want to capture every little squiggle in price which is practically impossible. If you did not spot an opportunity, then there is no point kicking yourself for having missed it. A better approach would be to look for the next opportunity that may just be round the corner.
Let's shift our focus to the Nifty. Featured below is the 15-minute chart of the index. Pay attention to the magenta colored horizontal line drawn off the prior swing high at 5,529.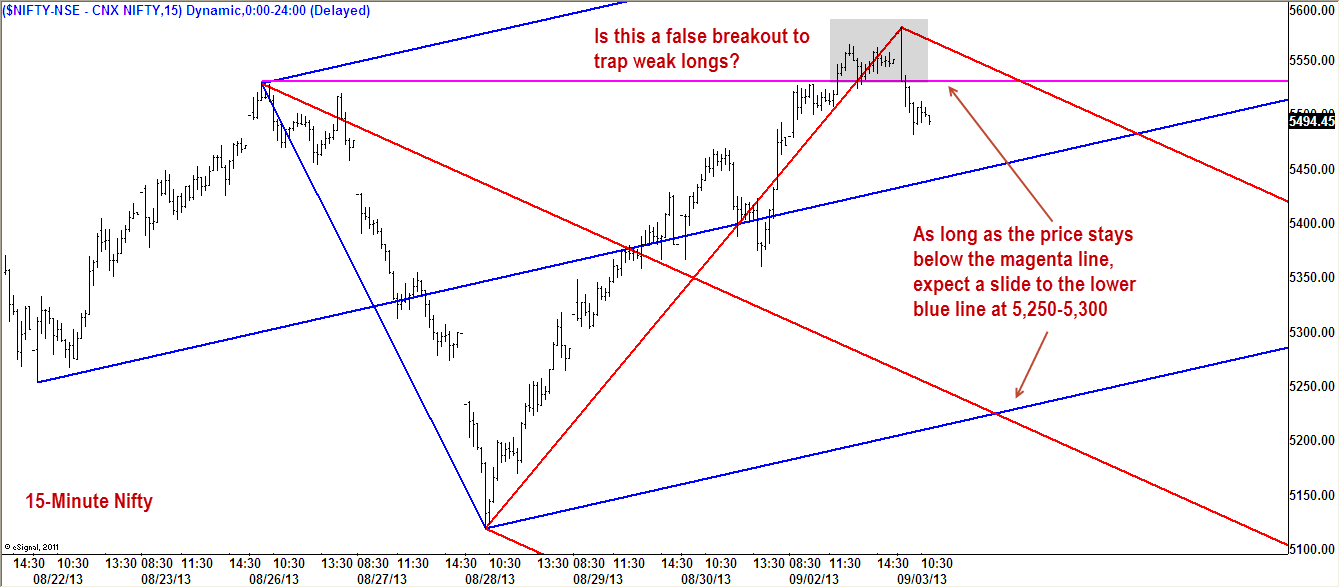 Notice how the price registered a breakout past that level yesterday. If that breakout was genuine, price ought not to have slipped below that line today. This magenta line is the make-or-break level for the Nifty. AS long as the Nifty trades below this line, we would expect a healthy correction to the lower parallel of blue pitchfork at 5,250-5,300 range.
We would view such a dip as a buying opportunity for a rally to 5,800-5,850. As long as the recent low of 5,118 is intact, we would expect a rally to 5,800 in the Nifty.
[fbcomments]