The stocks from the automotive tyre sector have been on a roll recently. Top companies from the industry including MRF, Ceat and JK Tyres have performed well in the past few months. We covered the outlook for MRF and Ceat in late October. Both the stocks have moved well past their respective targets. The recent price pattern indicates that JK Tyres could join the party and could see an accelerated move up from a short to medium term perspective.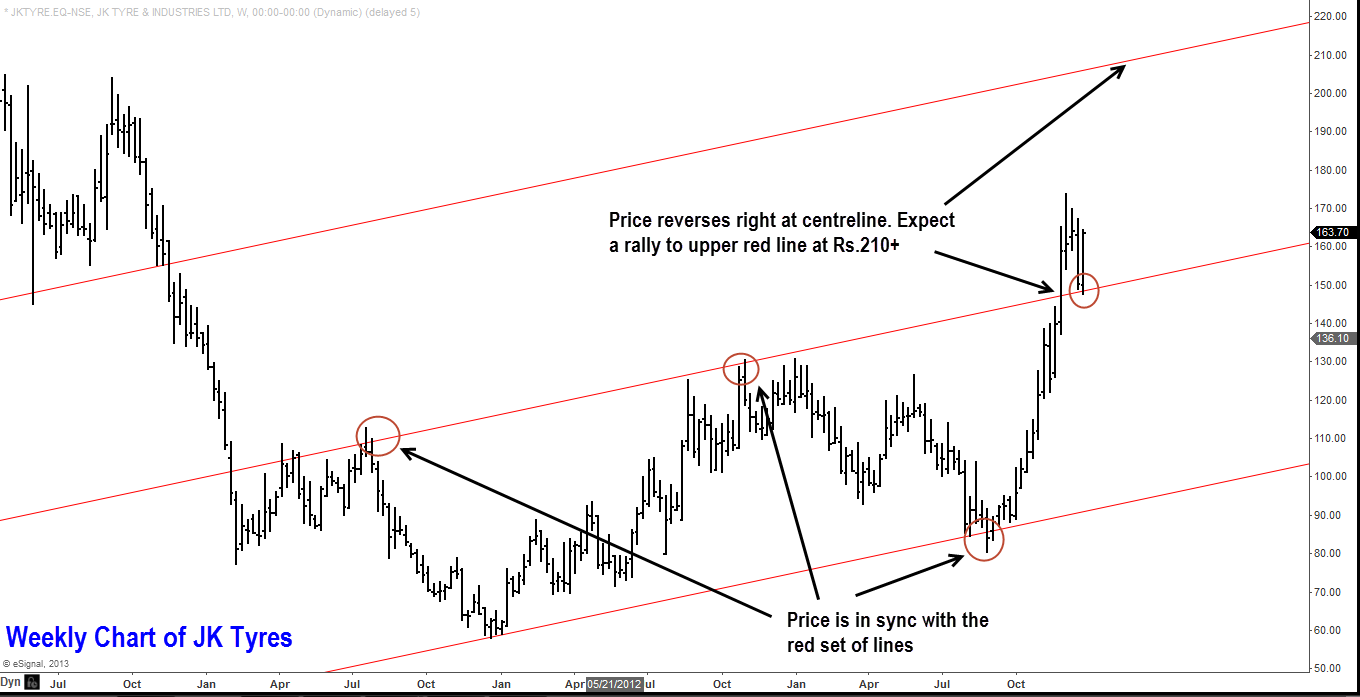 From the above weekly chart of JK Tyres, it is evident that the stock has been red set of trendlines are in tune with the price. Notice how the share price moved past the centreline a few weeks ago and this line has acted as support this week. A simple case of resistance turning support.
We expect JK Tyres to rally to the upper red line at Rs.210+. Investors willing to wait for a few months may get opportunities to exit even at higher levels. But, let's discuss higher targets after the stock conquers the immediate target of Rs.210. A fall below Rs.145 would make us reconsider the positive view on JK Tyres. Hence, the level of Rs.145 may be used as a stop loss.
(The view featured here is based on Technical Analysis of historical stock price action. Please read the Disclaimer)
[fbcomments]