Courtesy the soft trend in price of natural rubber, the stocks from the automotive tyre industry have attracted buying interest at the stock market. Industry majors such as MRF and Ceat have reported smart gains in their share price in the past few months. Apollo Tyres has been a relative under-performer after its decision to acquire US based Cooper Tire.
Reports indicate that the domestic natural rubber prices have dropped by almost 10% in last three weeks from Rs.177/kg to Rs.160/kg. Along with carbon black, natural rubber is a key raw material for the tyre manufacturers. The soft trend in price of natural rubber would offer relief to the sector which is affected by the economic slowdown and a fall in automobile sales. From a technical perspective, we believe that MRF and Ceat to have potential to seek higher levels.
Direct your attention to the daily chart of MRF featured below. After a consolidation, the share price registered a smart breakout, from a symmetrical triangle pattern, earlier this month.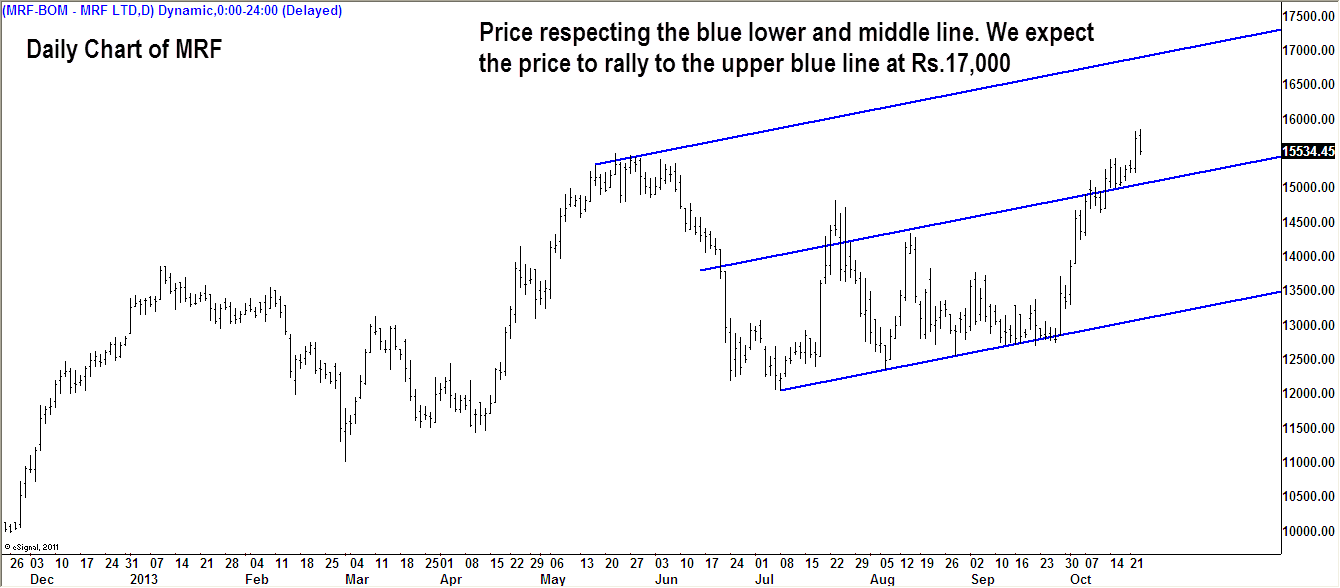 It is also evident that the blue colored lower and the centre lines are in sync with the price. We expect MRF to rally to the upper trend line at 17,000. The bullish view would be under threat if the stock falls below Rs.14,500.
Shifting focus to Ceat, this stock too has reported handsome gains this month. From the daily chart featured below, it is apparent that the red pitchfork lines have captured the price action to the tick.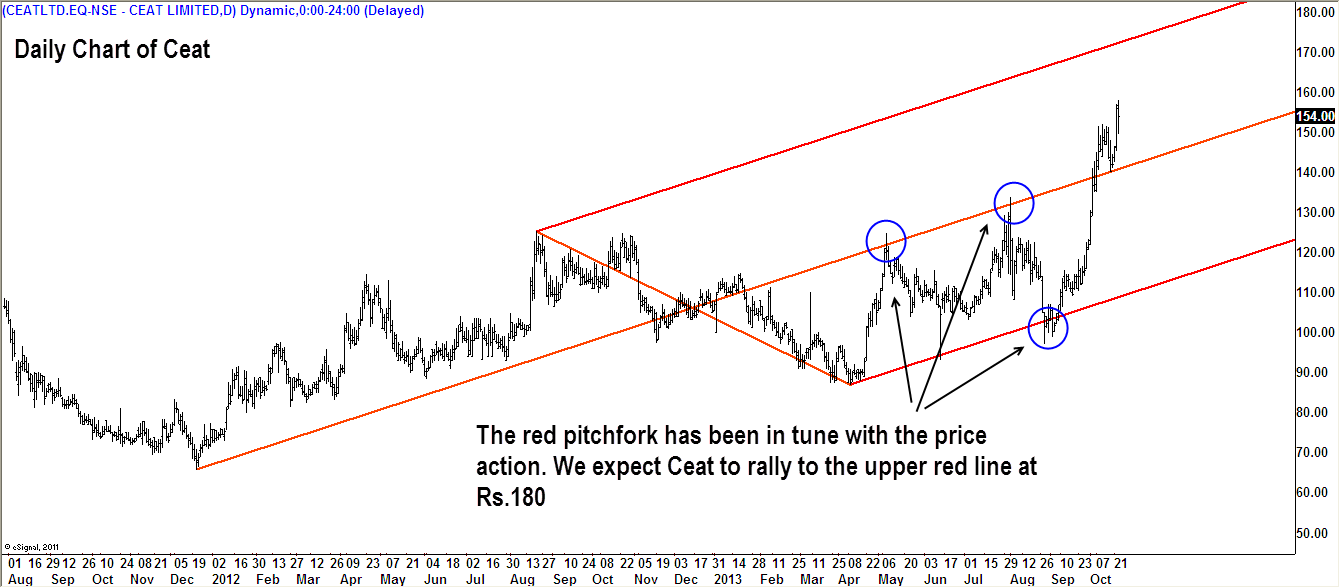 We expect Ceat to test the upper red line at Rs.180. The positive view would be invalidated if the share price of Ceat falls below the support at Rs.139.
[fbcomments]