We covered the outlook for IDFC a few weeks ago. The stock has hit the then mentioned target of Rs.100 and we sense that there is still some room to the upside. As anticipated in the prior post, the stock did take support at the medianline of the blue fork featured in the weekly chart below.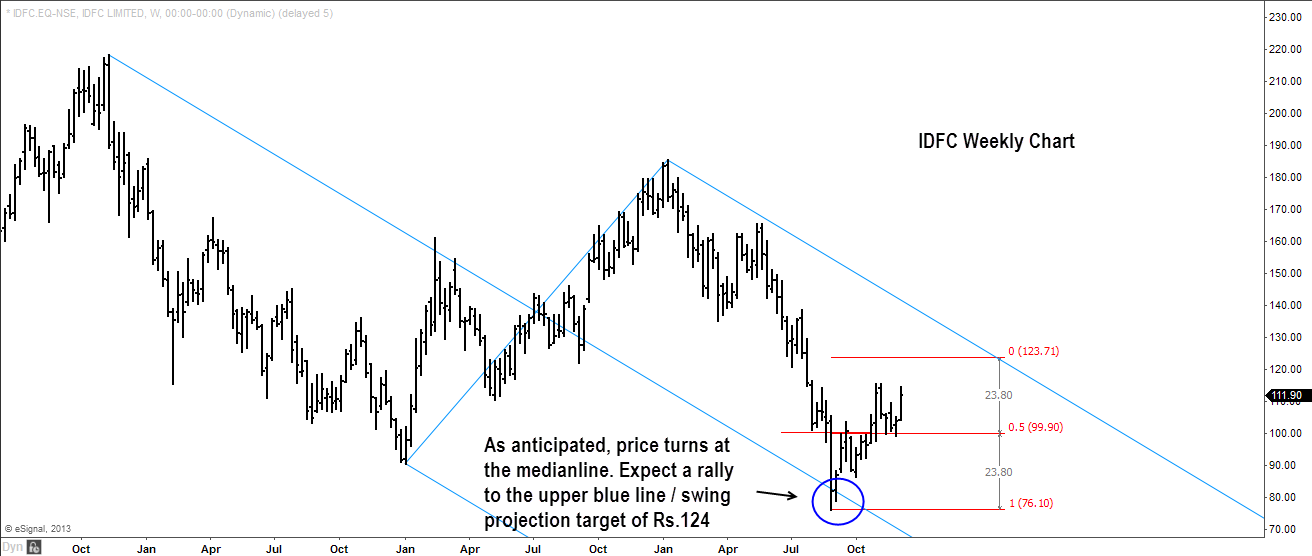 The price could now rally to the upper parallel of this fork. A simple swing projection target works out to Rs.123-124. If the current momentum sustains, the price could head past this conservative target of Rs.124 and head to Rs.140. We would however prefer to be conservative and work with a Rs.124 target.
Let's reassess the situation once this initial target is taken out. For those who missed out may await a pull back to Rs.109 or lower, to buy this stock. The stop loss for this long entry may be placed at Rs.104.
(The view mentioned here is based on Technical Analysis of historical stock price action. Please read the Disclaimer)
[fbcomments]