If you have been reading up on mutual funds, especially in foreign websites, you would not have missed the emphasis placed on expense ratio. What is an expense ratio and should it matter to you?
Expense ratio is nothing but the recurring cost per unit- incurred to operate a scheme – that is charged to your assets.
By operate, we mean the fund management fee, expenses incurred on selling and marketing, fees paid to the registrar and transfer agent and other expenses directly related to running the scheme. Such expense ratio is calculated periodically but is charged daily on the NAV.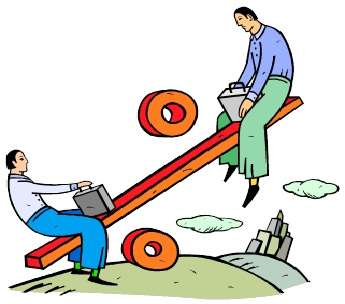 Expense cap
Can a fund charge your assets with the entire expense incurred? That may allow funds to indiscriminately incur expenses. To prevent this, SEBI has a cap on the maximum amount that a fund can charge on the weekly average assets of the scheme. For instance, it is a maximum of 2.5 per cent (will additional allowance 0.3 per cent given for selling in Tier II and Tier III cities) for active equity funds. It is lower for debt funds and index funds.
This charge is made on the total assets of the scheme. Your NAV per unit is arrived at, after such a charge. Simply put, the return that you calculate on your NAV is after deduction of expense ratio.
Earlier, SEBI had a cap on the individual components of the expenses such as fund management fee and distribution cost. But a few months ago, it removed such internal caps. As long as funds adhere to the overall limit, they can incur these costs in any proportion.
SEBI also provided a recent option for investors to buy funds directly from AMCs (not through the distributor). If bought directly, the NAV – called the direct plan NAV – will not bear the fee paid to distributor. That means the direct plan NAV will be higher than the regular NAV to that extent.
Should expense ratio matter?
Now, should expense ratio matter to you? If you asked a US-based investor, this question will seem preposterous. This is because, in developed markets, where returns are often in single digits, the expense ratio can cause a dent in the amount you can take home.
But in markets such as India, where equity funds have comfortably managed double digit returns, expense ratio has not really mattered much, especially in equity funds.
What you see as returns in your fund is after such expense ratio. For instance, the average return of equity funds over the last 10 years was 23 per cent annually. This return, which is post expenses, is high enough.
In such a scenario, your aim should be select a reasonably good performer and not worry too much about the expense ratio. And more often than not, a good performer is likely to see lower expense ratio over the years. Here's why: a fund that shows consistently good performance attracts more inflows from investors. As asset base swells, the expenses are spread over a larger asset size, thus reducing the per unit expense (expense ratio).
Hence, if you are building a long-term portfolio predominantly consisting of actively managed domestic equity funds then you should probably not worry too much about expense ratio. Yes, if there are two equally good performers and one has a lower expense ratio than the other, then you should perhaps go for the first one.
When it matters
That said, there are times when your expense ratio will matter. Here's an indicative list as to when it matters most:
1. Index funds are passively managed. If you see an index fund having a higher expense ratio than most other peers, then you should probably avoid it.
2. Debt funds are not geared to generate high returns like equities. Hence, you will do well to check both the asset size and the expense ratio with similar category peers. A fund with mediocre returns and high expense ratio has to be relooked, before investing.
3. If you hold an equity fund that is struggling to beat its benchmark, it is possible that its expense ratio is preventing it from inching up by 1-2 percentage points over its benchmark. Hence, if you are reviewing some of your under performers in your portfolio, check their expense ratio as well.
4. When you are looking at a fund-of-fund or a feeder fund that invests in another international fund, check the offer document for the expense ratio. Do note that the expense ratio will be what the fund incurs plus the expense of the underlying funds.
Where to look
If you are looking at a new fund offer, please go through the offer document section called 'Fees and expenses of the scheme'. This will give you the maximum expense ratio that a fund can incur. For an existing scheme, you can look at monthly fact sheet or the Key information Memorandum for the recurring scheme expense.
[fbcomments]