The power of smart investing has shifted right into your hands. Now, you will get access to the world of investments anytime and anywhere with FundsIndia's revolutionary mobile app for Android users. Using this FREE app, you can:
Get 24X7 access to all the investment portfolios in your FundsIndia account
Set up SIPs in mutual funds of your choice
Instantly design an SIP on the basis of your need and amount of investment
Use the 'Quick Request' feature to set up an appointment with an investment advisor
Calculate the amount you should save in order to achieve different goals
Read the latest investment news and recommendations from the official blog – FundsIndia Marketplace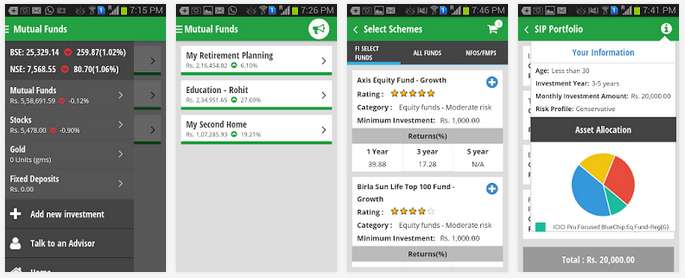 Says Srikanth Meenakshi, co-founder and COO, FundsIndia.com, "We've always strived to offer the best of investments and technology to our customers. When we decided to devise an app for our customers, we wanted to make sure that the app could support their diverse investing needs, while being cost-free and lightweight. We're glad with the way the app looks in its beta version right now, and we're certain that within the next few days, its full-fledged version will help investors do all that they can with their FundsIndia account, just like they would from their computer."
To help you make the most of your investments, over the next few days, additional features in the app will be rolled out like:
– Option to make lump sum investments using the payment gateway
– Switch between Schemes
– Set up NACH mandates
The beta version of the app is now available for download on Google Play Store.
[fbcomments]