Mirae Asset Management has delivered across market phases, demonstrating consistency every time. With a balanced fund to be added now to its kitty (NFO of Mirae Asset Prudence opens on July 8 and closes on July 22), we caught up with Neelesh Surana, Head – Equity at Mirae Asset Mutual.
Excerpts: 
What is your current take on market valuations? Are you finding enough opportunities?
Our view is positive over the long term as over time, we would see the full impact of improvement in macros translating into growth. The market is trading at about 17x forward earnings. This is reasonable in a falling interest rate environment.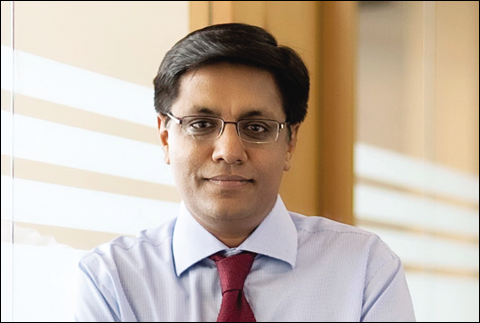 There are two adjustments required: One, the current P/E should be seen in the context of depressed 'E' (Earnings) across many sectors where mean reversion is yet to take place, given the challenging growth environment; and two, differentiated P/E multiples across sectors has widened to a level that tracking the index multiples do not reflect these variances.
Post the recent correction, the market is consolidating and we do find opportunities, albeit selectively.
You seem to prefer large-cap stocks at this point in time. Is it merely a valuation call?
Mid-caps were cheap about two year ago and in that context, the easy money in mid-caps is over. Going forward, returns in mid-caps will be selective, and will be driven by the individual merit of the business.
We have not seen earnings revival the way it was predicted a year earlier. What went wrong and on what should we pin our hopes on?
The last two quarters' results were disappointing, and a similar trend could continue for some more  time. The volume traction in various segments of  the economy has not yet recovered, owing to a slower-than-expected recovery in the investment cycle, and poor consumer demand.
We, however, expect a meaningful recovery in the investment cycle, and we believe that an increase in urban discretionary spends will help improve earnings. While it is difficult to predict the exact timing, FY17 should see a full impact of the same. A step-up in government spending will also help revive a flagging investment cycle.
You often say that you are market cap neutral and instead, look for good companies. Does that mean your funds do not have any market cap bias?
I would say that our investment approach is to focus on good businesses, and size is not the only filter which determines the same. The focus should be on quality scalable businesses, rather than on the large cap or mid-cap debate. However, funds do have a mandate based on market cap bias which should be seen in the context of the category of the fund, and its relevant benchmark.
How is your hybrid fund NFO Mirae Asset Prudence –  going to be different in its equity strategy when compared with your existing funds?
Our investment philosophy will remain the same, which is centered on participating in high quality businesses up to a reasonable price, and holding the same over an extended period. Our focus on stock selection shall be driven by the individual merit of business in this fund as well.
How will the debt component of this NFO be managed?
The portfolio will be actively managed with a top-down approach for taking the interest rate view, and the bottom-up approach for security selection. There is flexibility to invest across all the securities in debt and money markets. Primarily, the fund will endeavour to invest in Government and AAA-rated corporate bonds.  
 Mirae Asset's funds have shown high consistency in performance. Do you prefer to hold low beta stocks? Has that capped returns?
We have generated returns over the benchmark, by being in the right pockets even within a sector, given that divergence of stocks within a sector is also significant. Beta is one of the factors that is looked in stock selection. However, it is more a derivative of business selection, as typically most good businesses are less volatile and thus, the beta is low.
The views expressed in this interview are that of the fund manager. Mutual funds are subject to market risks. Please read the scheme information and other documents carefully before investing. 
[fbcomments]