After a sharp rally, the share price of Thomas Cook has been in a downward corrective mode since December. As highlighted in the below monthly chart, this downward move was arrested right at the support zone and the stock seems to have resumed its long term uptrend since mid-February.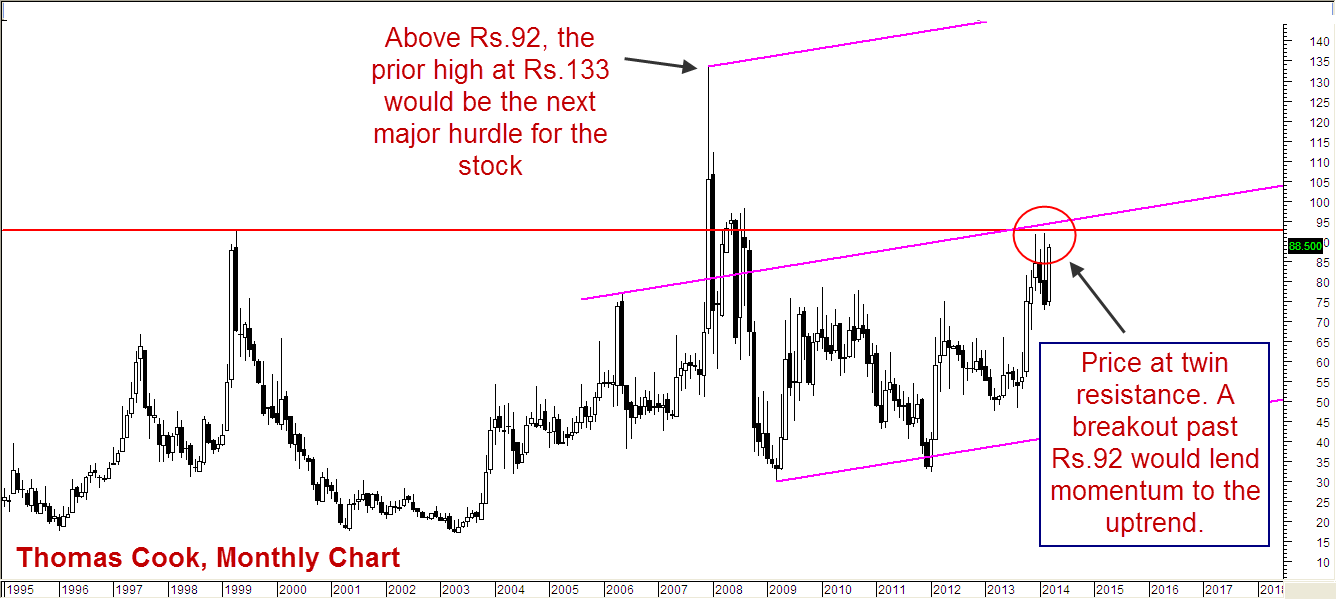 We expect Thomas Cook to soon challenge its life-time high of Rs.133. As highlighted in the above chart, the stock is consolidating near the key resistance level (represented by the horizontal red line and the middle line of the magenta pitchfork). A breakout past Rs.92 would impart momentum to the uptrend and strengthen the case for a rise to Rs.133 and beyond.
Our bullish view would be invalidated if the price falls below Rs.72. From a trading perspective, having a stop loss at Rs.72 is impractical. From a short-term perspective, we would have Rs.82 as our reference level. Let's discuss higher targets once price clears Rs.133.
(The view featured here is based on Technical Analysis of historical stock price action. Please read the Disclaimer)
[fbcomments]