The stocks from the IT sector have outperformed this year, courtesy the depreciation in the value of the Rupee and the better-than-expected earnings reported in the recent quarters. Tech Mahindra seems to have attracted buying interest if the recent price action is any indication. The sharp pick-up in volumes and the surge in price on Friday is a sign that the big ticket players are in action. Have a look at the weekly chart of Tech Mahindra featured below.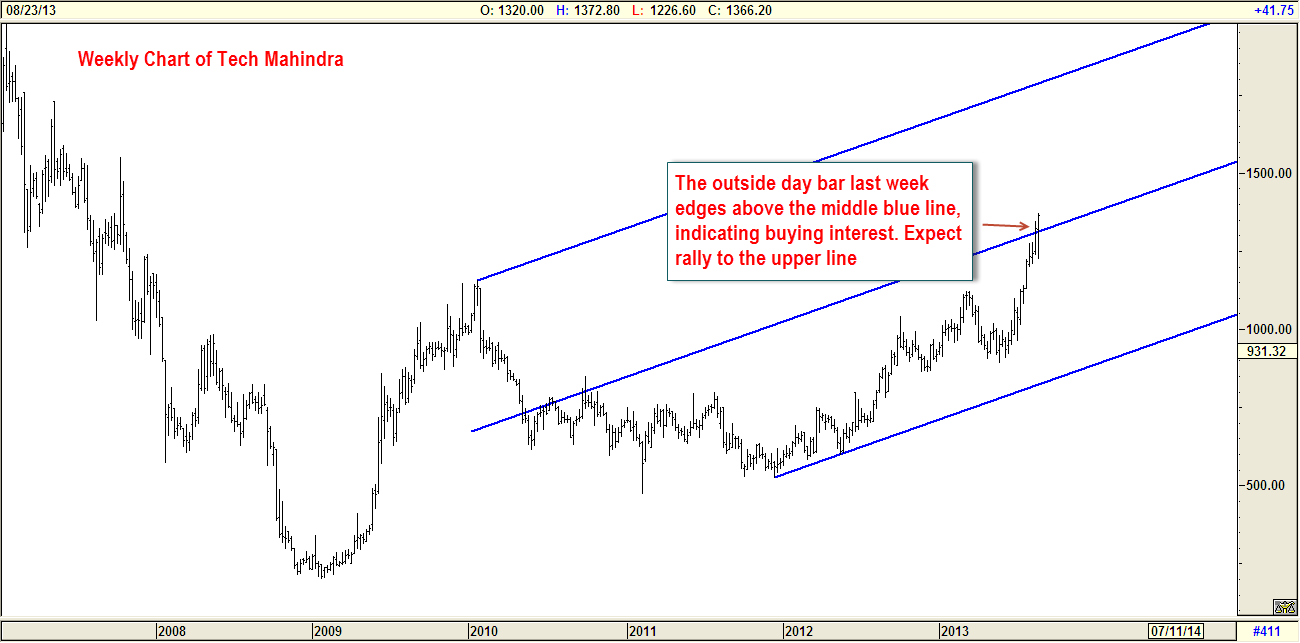 A few weeks ago, the stock registered a breakout past the Jan.22 swing high of Rs.1,158. After the breakout, the price consolidated last week and the buying interest has picked up since Thursday. Also notice in the above chart that the stock has edged above the middle blue line which is also a sign of strength.
The stock could now rally to the upper blue line at Rs.1,800+. As the blue line has an upward slope, the target would increase with the passage of time.
The bullish view would warrant a review if the stock falls below the recent swing low at Rs.1,200. Stop loss for long positions must be placed below Rs.1,200. Any pull back to the middle blue line would be an ideal opportunity to buy Tech  Mahindra for a trip to Rs.1,800 and beyond.
(The view mentioned here is based on Technical Analysis of historical stock price action. Please read the Disclaimer)
[fbcomments]