The Tata Steel stock has cracked a lot this year. This prompted us to take a look at the long-term outlook and the monthly chart displayed below suggests that the stock has bounced off a key support level.From the below semi-log chart, it is apparent that the stock has bounced off a key support at Rs.190-195 range.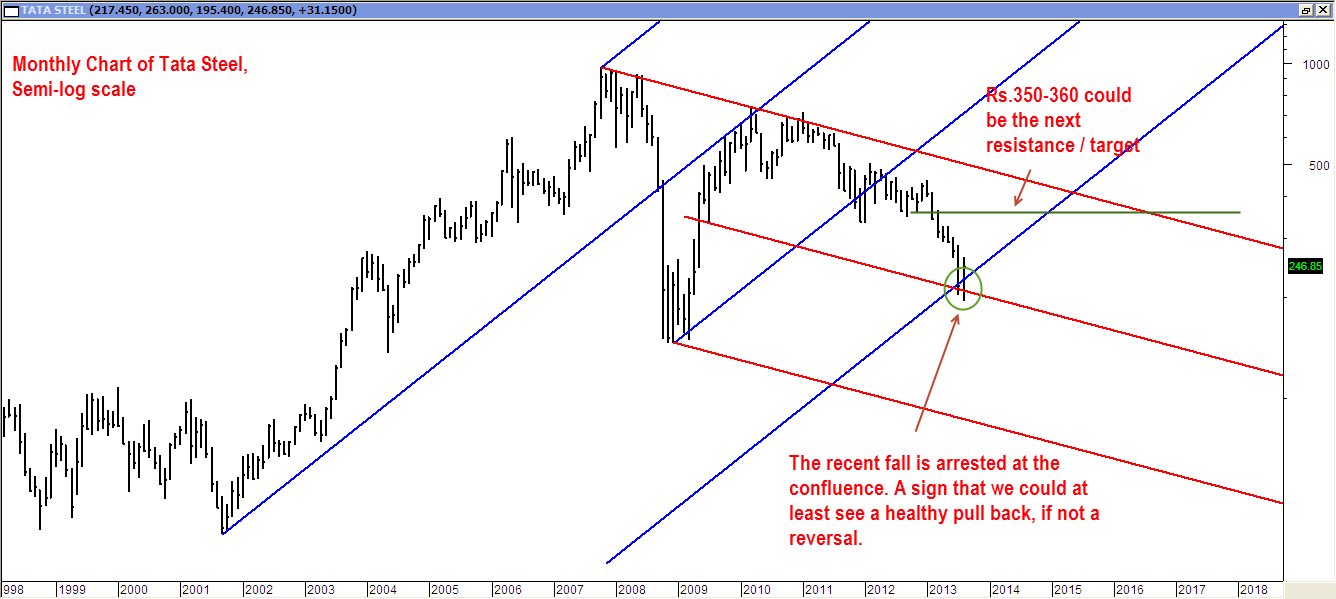 Even amidst the recent mayhem, this stock has stabilized  and turned around at the confluence or the intersection of the upward and downward sloping pitchforks. This is not uncommon and major trend reversals do happen at such confluence areas.
Please be reminded that this a monthly  chart and it would make sense to wait for another week or so to ensure that the price closes near the high or in the upper third of the this month's range.
If this happens, it could turn out to be a  reversal of the recent downtrend and the price could start its journey towards the immediate resistance at Rs.350-360. While there is a case for a major trend reversal, the price has to move past the downsloping upper parallel line to strengthen the case for a reversal.
The positive view would be invalidated if the stock falls below this month's low of Rs.195, based on the BSE price.
(The view mentioned here is based on Technical Analysis of historical stock price action. Please read the Disclaimer)
[fbcomments]