Tata Motors has been one of top performers this month. The stock has also out-performer this year in comparison to the Sensex/Nifty. As highlighted in the daily chart featured below, the recent rally has pushed the price of Tata Motors to an area of resistance. The price action this week suggests that the stock has struggled to clear the resistance at Rs.390-395 range.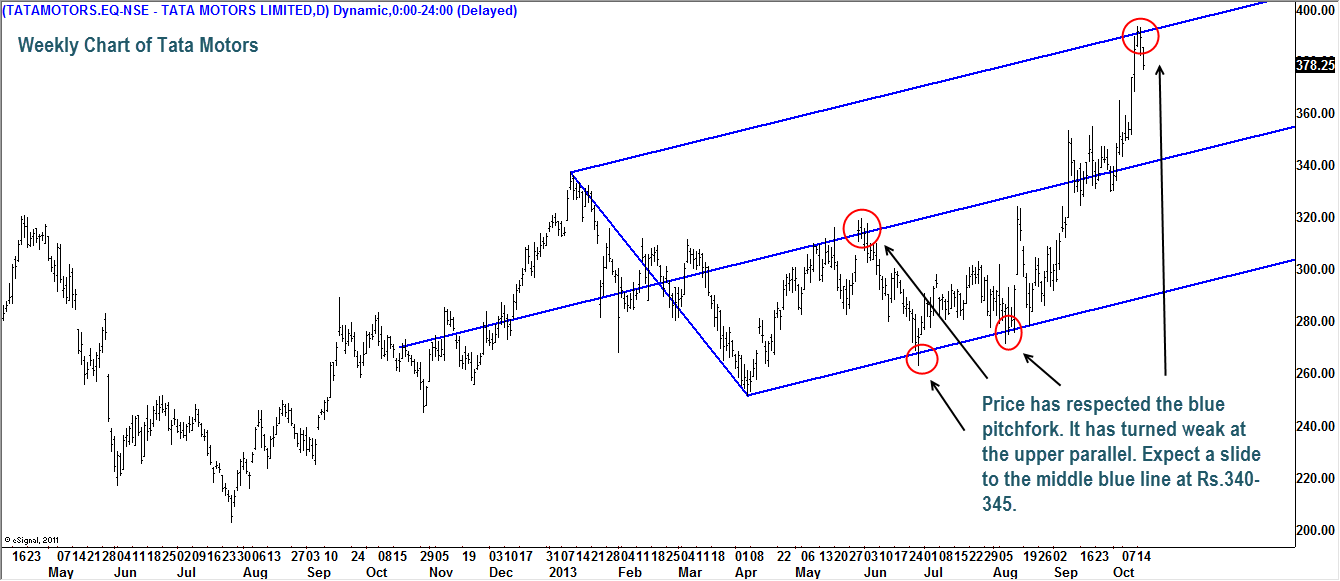 The gap down opening today strengthens the case for a short-term fall in Tata Motors. We expect the stock to slide to the immediate support at Rs.340-345 range. Any recovery to Rs.385 and beyond would be an opportunity to take profits.
Aggressive traders may initiate short positions with a stop loss at Rs.394 and target of Rs.345. The bearish view would be invalidated on a breakout past Rs.395.
(The view featured here is based on Technical Analysis of historical stock price action. Please read the Disclaimer)
[fbcomments]