Cummins India is one of the fundamentally sound companies with quality management. After being in a downward corrective mode, the stock has resumed its uptrend since August 22. As highlighted in the chart below, the stock has moved above the blue balance line, which is a major sign of strength.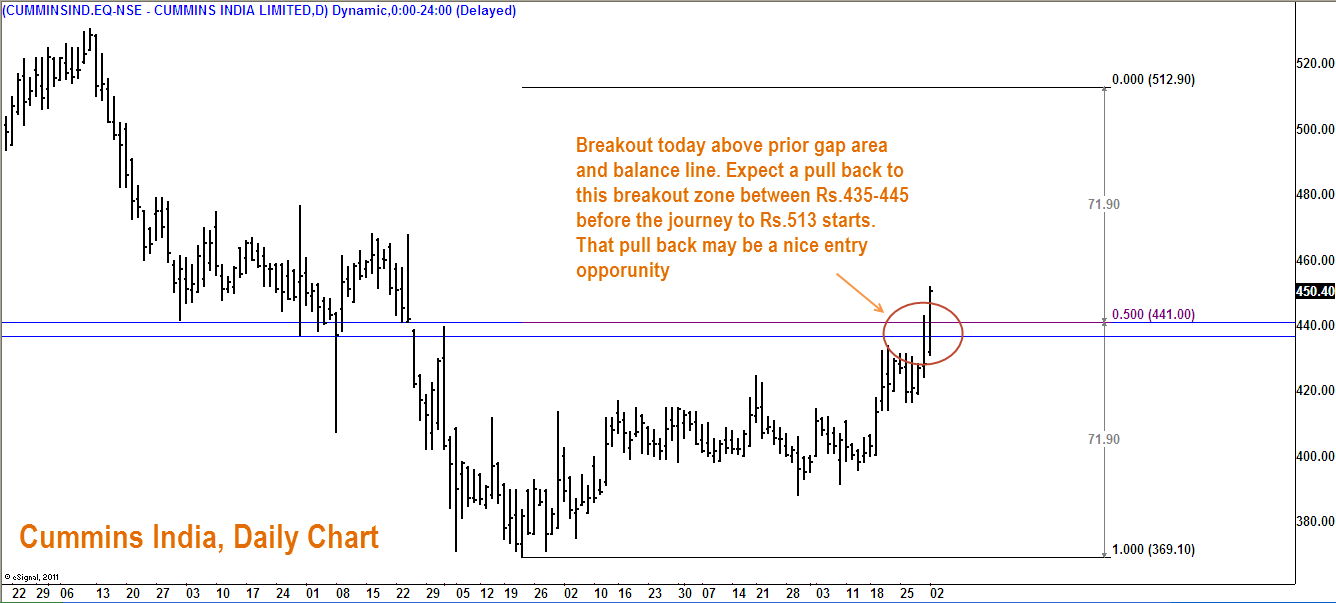 Based on this breakout, the swing projection target from a short-term perspective works out to Rs.513. Those who are willing to be patient may find exit opportunities at higher levels. Kindly direct your attention to the weekly chart featured below.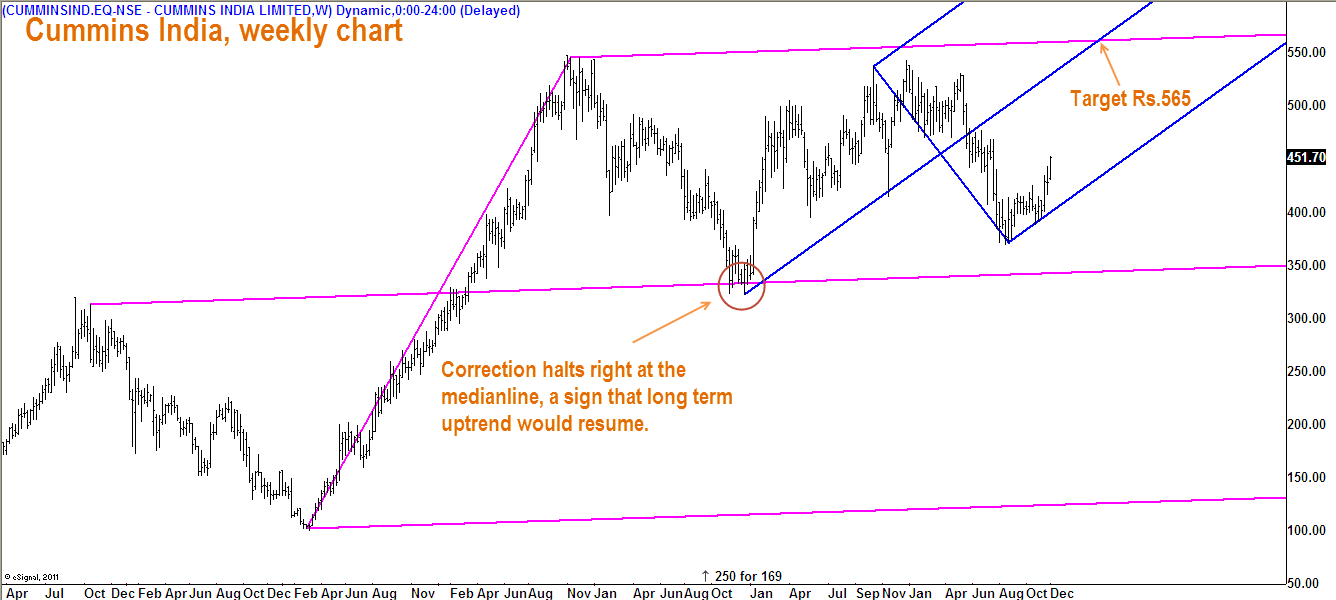 But, let's not stretch ourselves too far. We will take a call once the price crosses Rs.565. The positive view would warrant a review if the price falls below Rs.424. We would abandon the bullish view only if the stock falls below the recent swing low at Rs.415.
(The view featured here is based on Technical Analysis of historical stock price action. Please read the Disclaimer)
[fbcomments]