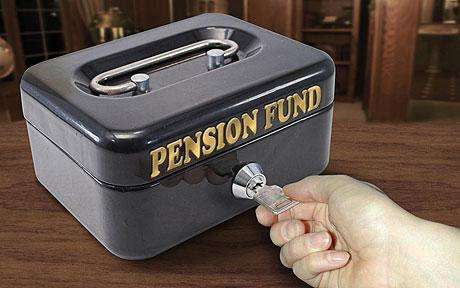 Very few investors are aware of the additional tax benefits available under the New Pension System for Corporate employees says Vinod A N Fund Manager for Kotak Pension Fund in an interview with FundsIndia. This together with their low cost, transparency and market returns can make NPS a competitive and efficient product feels Vinod.
Excerpts from the interview:
How would NPS compare with other pension products?
There are quite a few options that people use today to save for their pension needs. Investing through Employee's provident fund is one. Secondly, there is PPF. Thirdly, there are various pension options provided by companies. Then there are superannuation and annuity products available in the market.
Any financial product should be compared based on 4 parameters: tax benefit, returns, safety and the costs involved.
Some of the products like PPF or EPF and other pension plans are covered Section 80C where the maximum investment that will gain tax benefit is Rs 1 lakh. But NPS, if done through an employer,(corporate NPS) will enjoy tax benefit of up to 10% of the basic and is available in addition to the Rs 1 lakh benefit under Section 80C.
So that is a major advantage (pl. note that as an individual you may contribute voluntarily to NPS. That will fall under Section 80C limit of Rs 1 lakh).
In other words, if an employer is deducting 10% towards your NPS, it is not counted as taxable income. So whichever tax slab you fall under, you get a benefit. For example if your basic pay is Rs 25 lakh per annum of which say Rs 2.5 lakh is the 10% of basic pay. You can invest up to Rs 2.5 lakh in NPS and the same will not be included in your taxable income.
Next aspect is returns. If you see the 3 asset options (scheme G for gilt, Scheme C for corporate bonds and Scheme E for equities) available in NPS – one is the equity option wherein most fund managers are largely replicating index stocks; so that will deliver market returns.
The other, is corporate bond option, where investments are largely going into AAA or AA-rated investments. If you compare NPS with any of the traditional debt products or with mutual funds, returns have been relatively good. For example, Kotak Scheme C (Corporate Bonds) had a 14.96% return (as of March 31) over the last one year. Now this is better than the best of income funds and gilt funds. The return under Scheme G is also comparable to gilt funds available with mutual funds.
On the safety aspect, there is adequate of transparency in an NPS product. Besides, it is regulated by the PFRDA. In that context, Kotak and a few other fund managers have consciously kept the portfolios available online with portfolio updates available every month. That is the level of transparency we offer.
Moving to cost, fund management fee for NPS is currently capped at 0.25%. Taking in to consideration all other charges such as account opening, our calculation suggests total expense of 0.35% to 0.4% depending on the final contribution of the subscriber.
Let us take it to be 0.5%. Now, compared with other superannuation/ pension products which are available in the market, this is cheaper. Some of the superannuation plans I know are in the 1.25-1.5% range. Pension plans are higher than that. So NPS is relatively cheaper.
What is the most important benefit in NPS compared with other products?
Of these factors, the tax benefit is the most important one for corporate NPS. Most investors are not aware of the additional tax benefit that Corporate NPS provides, over and above the Section 80C benefit.
NPS has attracted the attention of employees with higher CTC and those who have already exhausted their 80C benefit and are in the high tax bracket.
But currently, NPS, like other pension schemes is EET. (taxed at the time of withdrawal),The Direct Tax code regulation has proposed EEE (exempt at the time of withdrawal).This could be a game changer for the NPS product.
How important is the equity component in NPS schemes? Is a 50% allocation sufficient to beat inflation?
If you look at traditional products, they invest in debt. We have the new pension scheme for government employees, which invest 50% in government securities, 30 per cent in corporate bonds, 15% in equities and 5% in liquid schemes. The investment pattern is fixed and the flexibility is limited to allocation made in government securities.
Here the NPS available for non-government employees is differentiated as it allows up to 50% in equities. I would tend to believe that if you take the earnings growth of the index stocks, it should give at least 14-15% returns, if you leave the 3 years which was an exception period in the equity market in recent times.
If you take a longer period, equity (as of 2012) gave a 17% CAGR over a 10-year period. Let us assume a more moderate 14% return on an average. In an NPS portfolio with auto choice, where 50% would be in equities, 7% would come from equity (weighted average).
If corporate bonds yield even a conservative 8%, then the 30% exposure to it would generate returns of 2.4%. The balance 20% in government securities, even if it returns 7%, your return from it would be (20% of 7%) 1.4%. So totally from these 3 exposures, you get 10.8% on a conservative basis added to which there would be tax benefits.
Assuming long-term inflation of about 6%, this equity is sufficient to beat inflation.
What are the key changes in the revised NPS guidelines that will have a say on investor's portfolio?
Earlier, NPS funds were allowed to invest in index funds, ETFs and index stocks. But stocks have to be in the same weight as the index. Some of the funds invested in ETFs, some in indexed funds and some invested directly in stocks.
Now the new guidelines say that fresh investments shall not be made in index funds or ETFs. It will be directly in stocks. The universe is the list of BSE and NSE stocks that are into derivatives. That gives about 149 stocks to choose from.
What is the game changer here? The fund manager now has the choice to adopt an alpha strategy. Returns can therefore be at variance to index returns – higher or lower.
For existing portfolio, fund managers have the choice of staying with the index.
If you see Kotak's portfolio, we had almost 100% in index funds but now we have reduced this to 25%. We have invested the remaining in stocks from the Nifty basket. Once corpus grows we may have an active alpha strategy. Investors can refer to Kotak's download section to check the portfolio of the funds.
The purpose of this change is not for active management. It is to ensure that there is a uniform strategy and comparing peers becomes easier. Earlier, when the NPS funds invested in a combination of index funds and index stocks, there was a variance in capturing returns since Index funds had one day lag.
There have been other changes in the revised guidelines that include restricting exposure to a single industry and single group. These checks can be expected to reduce a portfolio's risk profile.
Your debt schemes have done well. Is your strategy different from mutual funds?
Any return in debt schemes would be a function of 2 factors: the yield which you are locking into and capital appreciation or depreciation. During the recent phase where yields have fallen, yield in AAA bonds have fallen sharply. In our corporate bond we have about 85% in AAA – rated instruments with top credit rating and thus managed to deliver 15% in the last one year.
In our gilt portfolio, being a Pension fund mandate, our average maturity would be higher than 10 years which may not be the case with mutual funds, the portfolio may be akin to Insurance portfolio ( long term). While our maturity may be slightly more long term compared with mutual funds, our strategy is no different.
Yes, one benefit that we have when compared with mutual funds is that we do not have the redemption pressure that mutual funds would have. So we optimally benefit from the fall in yields.
The yield on corporate bonds moved much more, by 40-50 basis points. In fact, this has been so in AAA-rated instruments. Let us say you are locked at 9% and yields have moved up by 40-50 basis points, then a 10-year bond will give a 6-7 paisa appreciation per basis pointyield. That's the reason for our Scheme C's outperformance.
How suitable is it to have high proportion of G secs in one's portfolio, especially closer to retirement, given that there are interest rate risks of holding gilts?

If you have at least 10-15 years then you will get the coupon rate and the risk of capital appreciation or depreciation is not there. The risk arises when you have a shorter time frame as there can volatility in the short term.
Even in the short term, you need to look at the relative risk. If G-Sec yields rose by 1% (which is very high estimate) then you would lose about 7% of your capital. But on a net basis it would be lower or even positive, if you take in to account the coupon accrual (interest on the government security).
In equity, the loss in a down market can be much higher. Hence the call is whether to hold equity or gilt, especially when you are closer to retirement.
One other option available now is that you can defer your withdrawal of retirement corpus (excluding minimum 40%). Earlier you had to withdraw minimum 40% and defer the rest over the next 10 years. Now the balance can be withdrawn fully anytime before attaining age of 70. Hence, you need not exit when there is short-term volatility, especially in gilts.
When should investors consider the auto choice in NPS?
People who have less understanding of market dynamics can go for an auto choice in line with their life stage.
What factors should investors consider while choosing an NPS manager?

Investors would do well to look at the consistency in returns of the fund, the regularity of portfolio disclosure and the quality of the portfolio that the fund has.
[fbcomments]