Titan Industries has been one of the out-performers in the past few weeks. In a prior post, when the stock cracked sharply,  we observed that fall could get arrested at Rs.190-192 levels and a rally could ensue. This played out and Titan Industries is now at an area of resistance. Have a look at the price action in the last couple of days, highlighted in the daily chart featured below.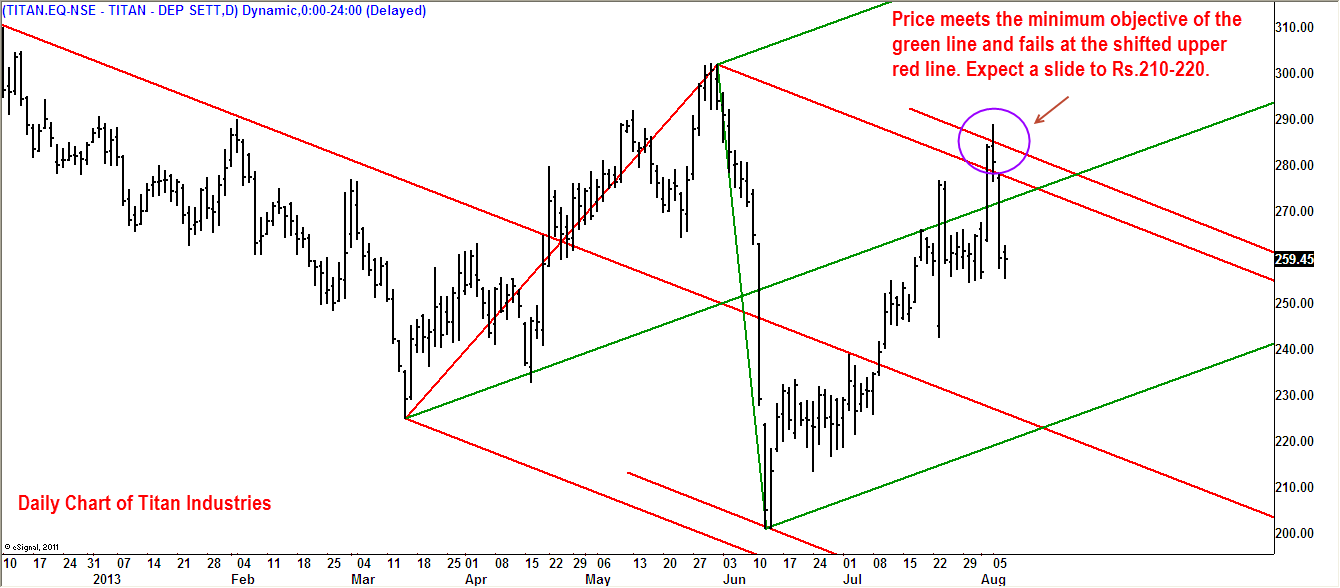 The price met its minimum objective of the middle green line and the stock reversed sharply yesterday. Notice how the shifted frequency of the blue down-sloping fork also acted as a trend barrier.
We now expect Titan to slide to Rs.210-220 range which is the middle red line of the downsloping fork. This is a minimum expectation and we would not be surprised if the stock eventually slides to sub-Rs.200 levels.
The bearish view would be under threat if Titan Industries moves above the recent high of Rs.289. For traders, stop loss for short positions may be placed at Rs.295, for an initial target of Rs.215.
[fbcomments]