The share price of Mahindra & Mahindra Financial Services has taken a knock in the recent weeks. The carnage has pushed the stock to an area of support. As highlighted in the daily chart featured below, the fall has been arrested at the support level represented by the upsloping blue line.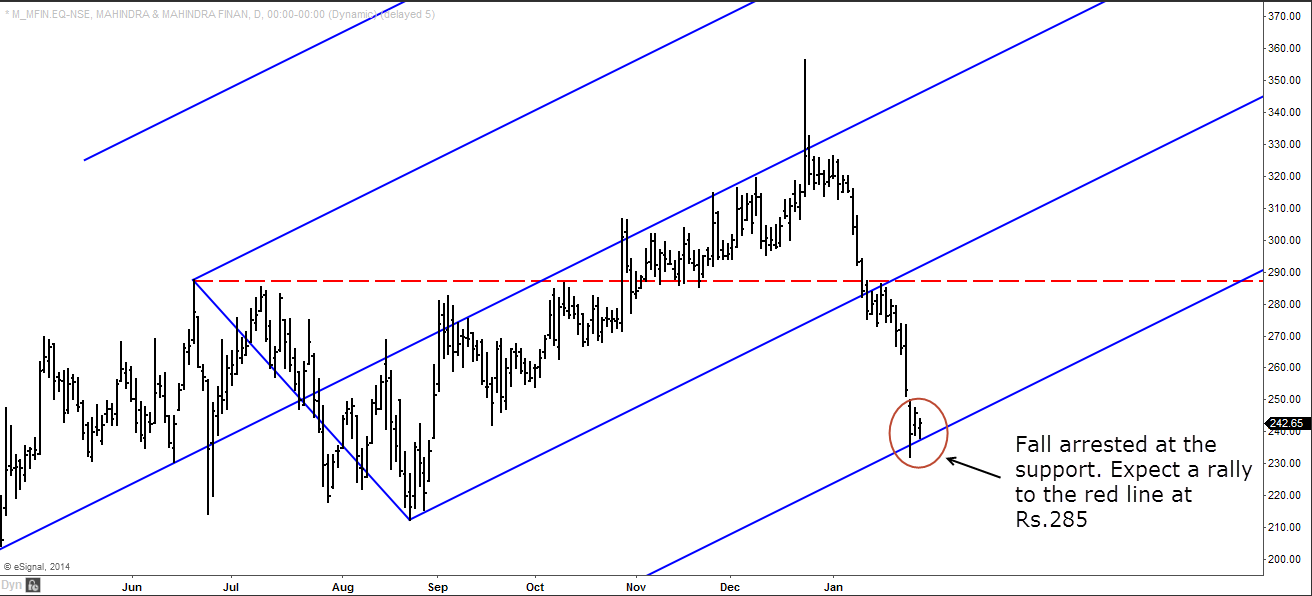 We sense a low-risk buying opportunity in Mahindra & Mahindra Financial, with a stop loss at Rs.229 and target of Rs.285. A move beyond Rs.285 would be big positive signal but, let us discuss that once the event happens. The positive view is on the expectation that the stock has formed a swing low at the recent low of Rs.232.
A fall below our stop loss at Rs.229 would suggest that this view is invalid and would therefore warrant a closure of long positions.
(The view featured here is based on Technical Analysis of historical stock price action. Please read the Disclaimer)
[fbcomments]