Lots of traders and analyst believe that there is some secret formula or approach to trading. After a while, they realise that there is no HOLY GRAIL and trading or investment is all about controlling risk and being right more often than not.
My approach to trading is fairly straightforward approach which can be summarized in a few simple words.
In an uptrend (defined as a progression of higher highs and higher lows), I hunt for the next higher low to buy and thereby participate in the uptrend. Conversely, I would hunt for the next lower high if to short in a downtrend.
Given my leaning towards simple approach, trendlines, trend channels and pitchforks are the tools of choice for me. Let me illustrate my approach with the weekly chart of Infosys. Kindly direct your attention to the weekly chart of Infosys featured below.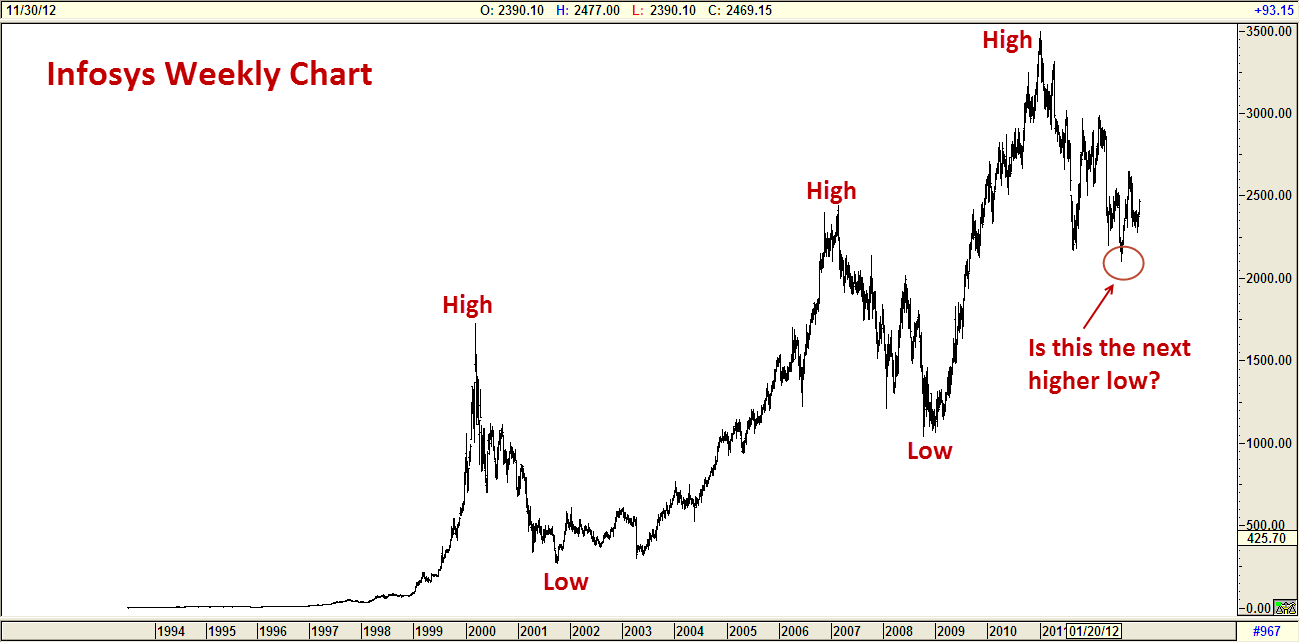 The stock has been in a MAJOR uptrend, marked by the smooth progression of higher highs and higher lows. My objective, in this weekly chart, is to hunt for the next higher low to buy and participate in this weekly uptrend.
Here is the zoomed-in version of the chart with a few studies.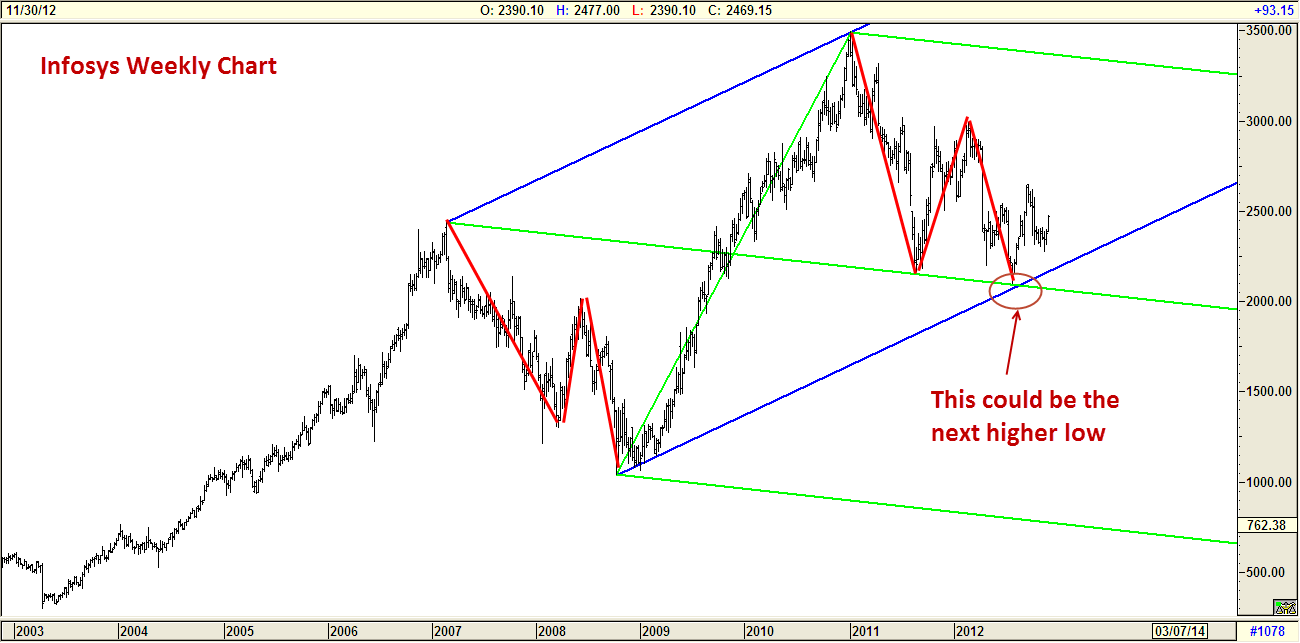 If you notice, there are lots of pointers to suggest that the July 27, 2012 low of Rs.2,101 could be the next higher low. Why / how do I say that?
Pay attention to the symmetry between the prior correction swing and the recent correction swing, highlighted by the red line. Also notice how the parallel blue lines also point to the same neighborhood. And finally, the green downsloping pitchfork also strengthens our case.
If my read of this chart is correct, I would expect Infosys to move beyond the all time high of Rs.3,494. A fall below the recent low of Rs.2,101 would render my analysis incorrect.
There could be a minor hindrance at Rs.2,940-3,020 range, but in an uptrend, all resistance are meant to be busted.
Trade Safe and Don't Get Hurt.
[fbcomments]