After a sharp rise, the Colgate Palmolive stock has been receding to lower levels since July 25. The fall was arrested at the key decision point cum support zone at Rs.1,439-1,475 zone. Kindly direct your attention to the weekly chart of Colgate featured below.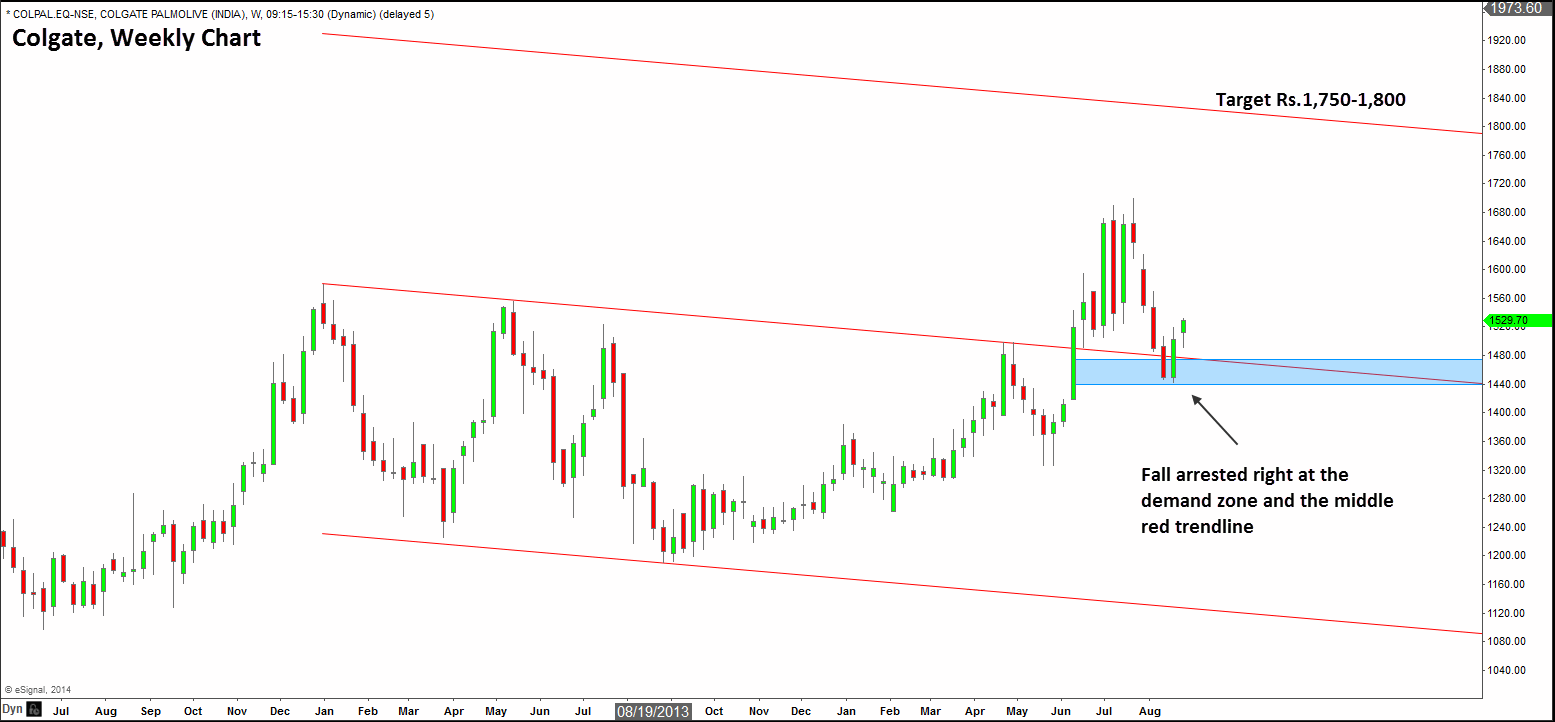 As highlighted in the above chart, the fall in the Colgate stock was arrested at the red trendline. In the daily chart featured below, kindly pay attention to the way the price has fallen from the recent high of Rs.1,700. The pace of the fall has been gradual and the upper shadow or the candle wicks indicate that sell orders have been gradually consumed on the way down. Now that the sell orders on the way down has been taken care of, price can now swiftly recoup lost ground, provided buying interest re-surfaces.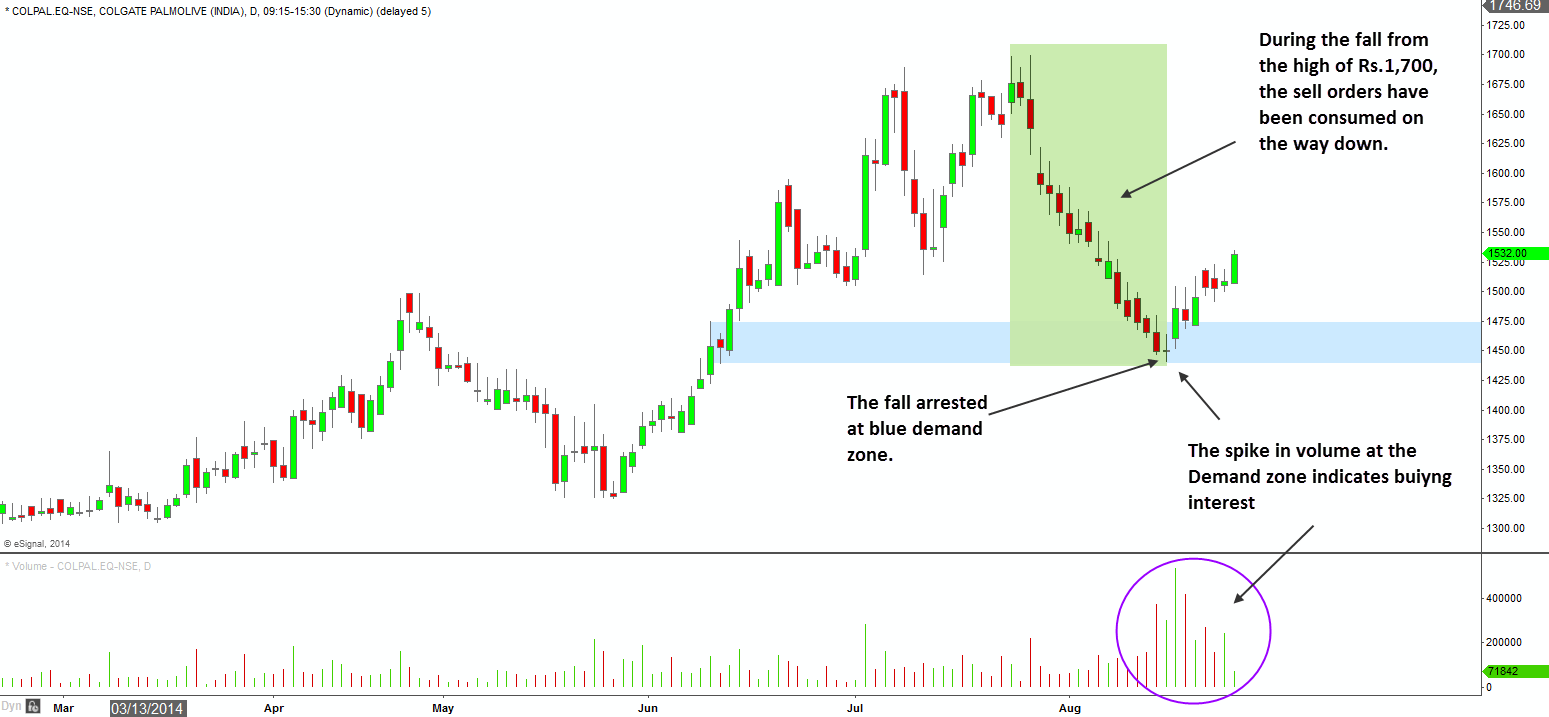 A look at the trading volumes in the recent days suggests that there is buying interest at the support zone. We are therefore bullish on the stock and expect price to rally to our target zone of Rs.1,750-1,800 which is the upper red line in the weekly chart. We would abandon our bullish view on Colgate if the price falls below Rs.1,410.  The stop loss for long positions may therefore be placed at Rs.1,410.
(The view featured here is based on Technical Analysis of historical stock price action. Please read the Disclaimer)
[fbcomments]