The disparate performance of the stocks from the private and public sector space was a striking feature of yesterday's trading. While the likes of Kotak, Axis and IndusInd managed to settle in the green, PSU heavyweights SBI, Punjab National Bank and Bank of Baroda were relegated to losers list. It would therefore not be out of context to have a look at the NSE's CNX PSU Bank index.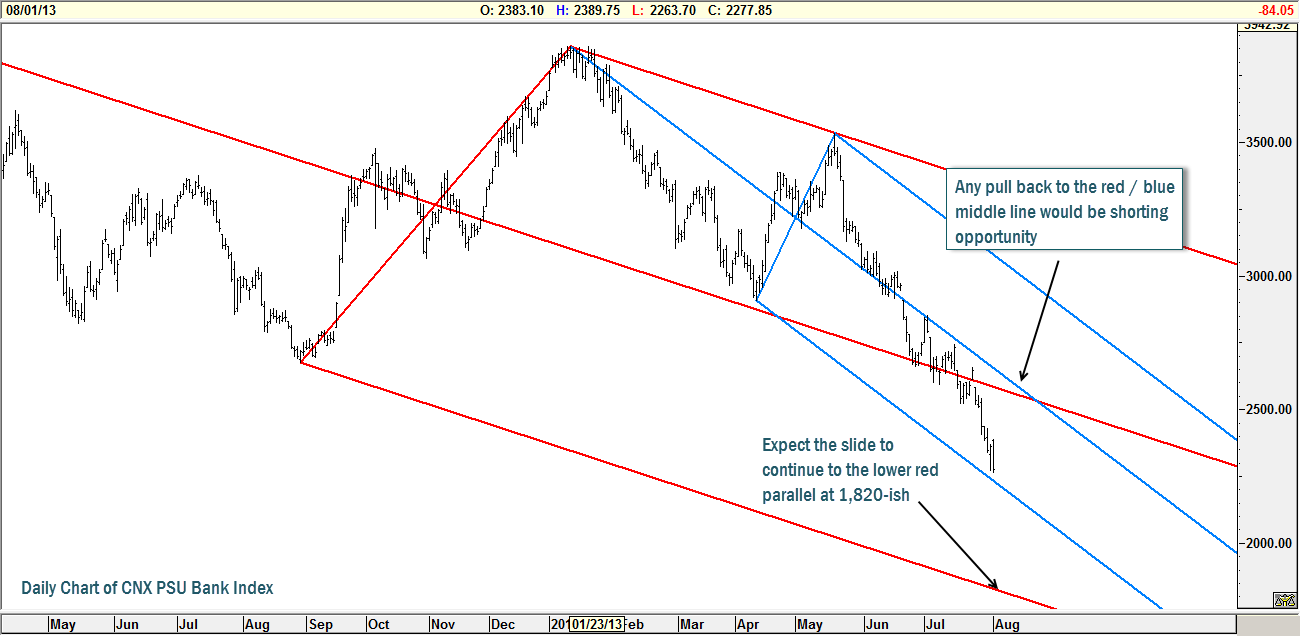 From the daily chart of the PSU Bank Index, it is apparent that the downtrend has been in force and the momentum behind the fall has accelerated in the past few weeks. The price has moved within the confines of red pitchfork lines. The next target could be the lower parallel of the red fork at 1,820-ish.
We suggest investors stay clear of the PSU banking space. The index has to move above 2,680 to justify the case for buying PSU Banks. Until then, sell on rally is what we suggest. Those interested in trading may await a pull back in the index and consider shorting in liquid stocks. Any pull back to 2,560 and beyond would present a shorting opportunity with a stop above 2,680 for a trip to 1,820.
Await an update on the FMCG Index soon.
[fbcomments]