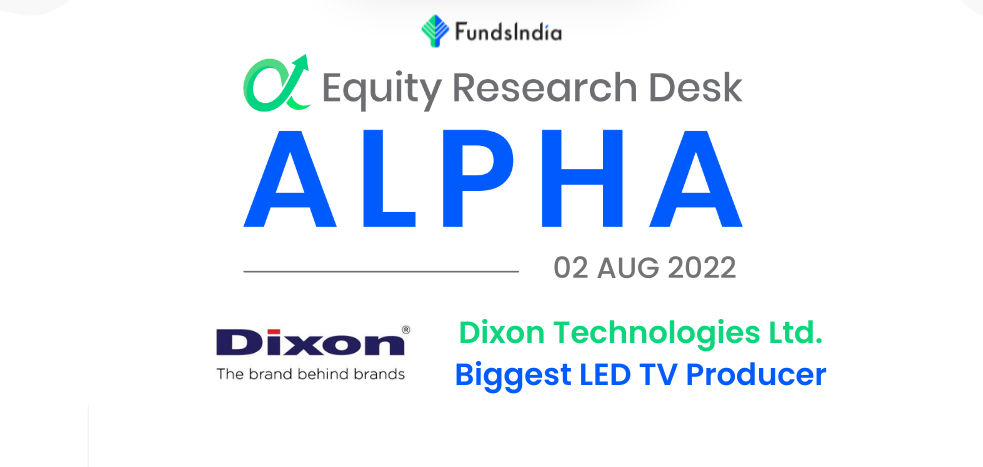 Dixon Technologies Ltd. – Biggest LED TV Producer
Dixon Technologies (India) Limited is the largest homegrown design-focused solutions company engaged in manufacturing products in the consumer durables, lighting, and mobile phones/smartphones markets in India. Dixon is the biggest manufacturer of LED TVs in India producing TVs for the brands like Samsung, Panasonic, Xiaomi, TCL, OnePlus, and many more. They also manufacture lighting products for companies like Philips, Havells, Syska, Bajaj, Wipro, Orient, and more. They are the leading contract manufacturer of semi-automatic washing machines for clients like Godrej, Samsung, Lloyd, and Panasonic.
Valuation:
DIXON is a major player in consumer electronics and durable goods contract manufacturing. Recent product additions and customer acquisitions are likely to sustain its growth prospects. Additionally, we expect the PLI scheme to benefit the company due to its ability to scale up manufacturing. We recommend a BUY rating in the stock with the target price (TP) of Rs.4382, 60x FY24E EPS. 
[fbcomments]