Okay, so you've set goals, and you're investing for them. Congratulations! You're a practitioner of the best and most-recommended form of investing – portfolio (or goal-based) investing. But is that it? Will just building portfolios and investing for them suffice to get you to that all-important goal of yours? The answer is 'No'.
Monitoring your investments regularly is as important as making investments for your goals. This dictum, of course, comes with a catch. Let's explore it with an analogy.
You aspire to grow roses. You plant a few seeds in a pot and water it. You keep watering it at regular intervals. You take additional care by adding some fertilizers and pesticides to ensure that the plant grows well, and is protected from pests. You're doing the right thing, and your plant is well on track to blossom beautiful roses for you. Now, there are two things you can do to damage the growth of your plant.
1. You over-do what you're doing – You water the plant too much, or add more fertilizers and pesticides. You don't intend to do anything bad – you just want your plant to grow quicker and healthier.
2. You under-do what you're doing – You know your plant will grow. So, you don't water your plant enough, or pay enough attention to it.
Both these approaches kill your plant.
Then, how do you grow yourself some healthy roses, or a blossoming investment portfolio? You do it by monitoring your pot of investments regularly, and by taking corrective action (if required). Moderation is the key here. You don't review your portfolio too often, or too rarely.
The right approach
"You need to monitor your mutual fund investment portfolio periodically." says N. Sathyamoorthy, Analyst – Mutual Fund Research, FundsIndia.com. "Some reasons that should prompt you to review your portfolio are:
• Your goals / financial needs change;
• You have more savings to deploy;
• You are worried you may not reach your goal; or
• You are unhappy with some funds in your portfolio."
Remember, regularly reviewing your portfolio, stressing over it, and then, churning it may lead to additional costs for you in the form of transactional costs, or exit loads."
Benefit from detailed insights
Your FundsIndia account offers superior technological tools that will help you review, analyse and assess the performance of your portfolio. You can find them in your Account Dashboard, right after you login to your account. To know how to set up a portfolio with your FundsIndia account, please click here.
How do these tools help you? You can not only make sure if your portfolio is performing in accordance with your goal, but you can also take corrective action if it isn't happening.
Some of FundsIndia's tools for detailed portfolio insights are:

i. Portfolio X-Ray – This tool will give you a personalised report of your investment portfolio, highlighting its asset allocation, investment style, stock sectors, regions of the world where your investments are spread across, top 10 holdings, and so much more information. On selecting a portfolio (if you have multiple portfolios), and clicking 'Portfolio X-Ray', a report will be generated instantly. This will be available to you in the 'Downloads' section of your account.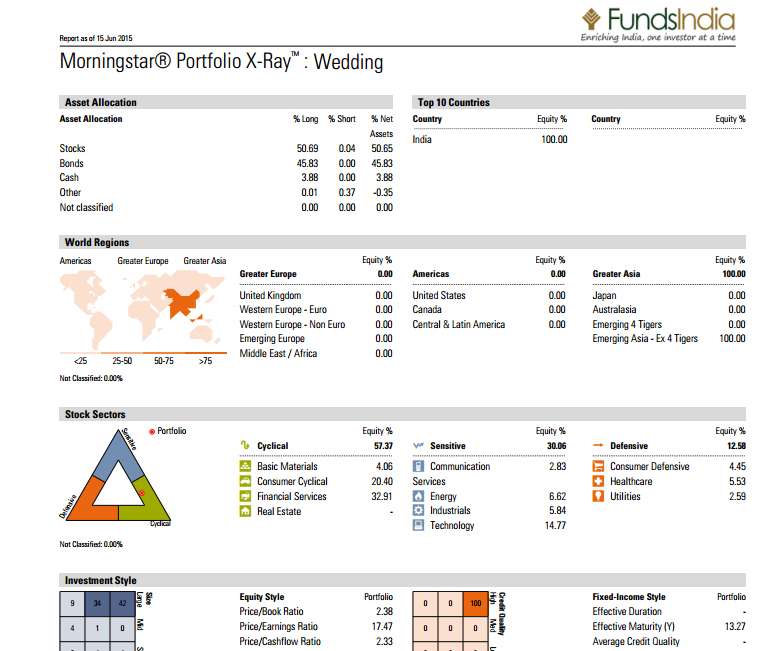 ii. Instant Review – This tool will help you take stock of where your portfolio currently stands, where you wish to go with it, and what needs to be done in order to reach your desired goal. On clicking this button, an instant detailed report will be generated for you.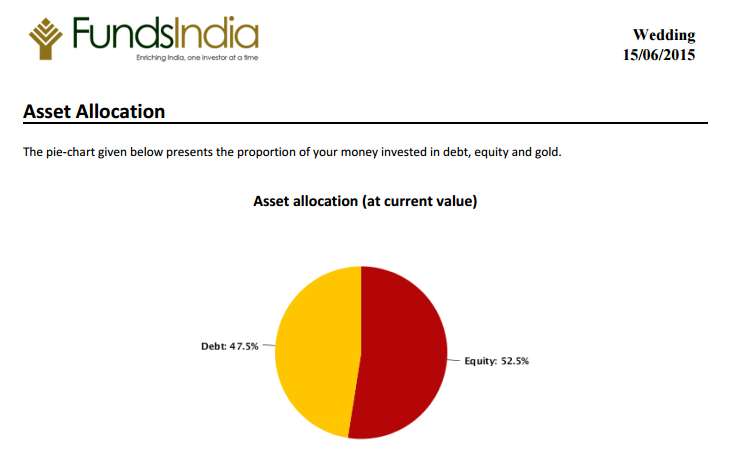 iii. Portfolio Analysis – You can set a target for your portfolio, and view the asset categories and fund categories of your portfolio as per their current value and invested value. The 'Portfolio Analysis' tool thus helps you analyse the current state of your portfolio and its performance in relation to the target you've set for it.
iv. Advisory Review – Every investor with FundsIndia has a dedicated advisor assigned to him / her. Have questions on your portfolio? Then talk to your advisor to get a detailed portfolio review done. You will get to know your advisor's findings, along with a course of action, as required.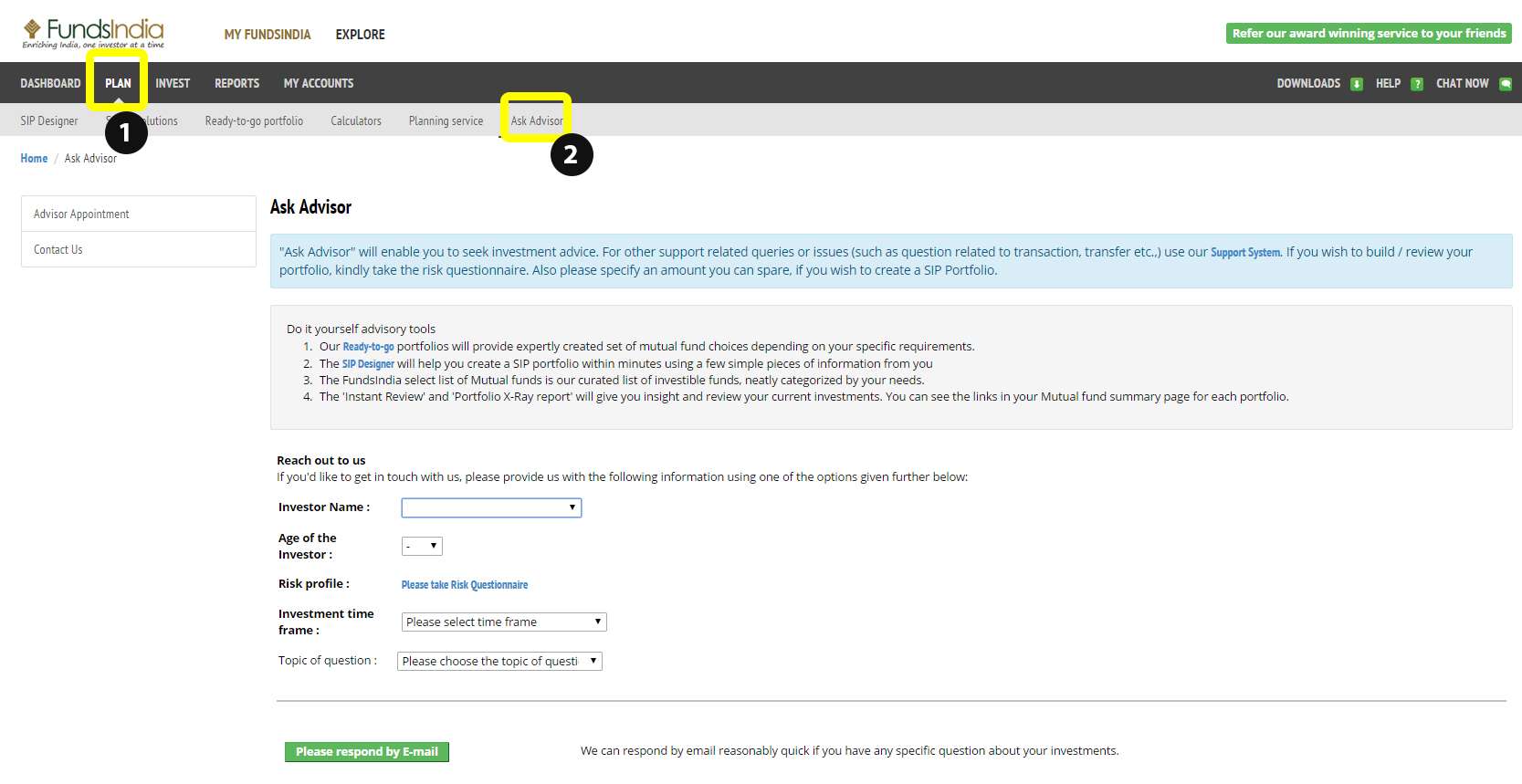 That's it! Using these portfolio review tools according to your requirements once a year should keep your mutual fund portfolio super-healthy, and super-wealthy. Remember, you're reviewing to check, and not to peck at your returns.
[fbcomments]