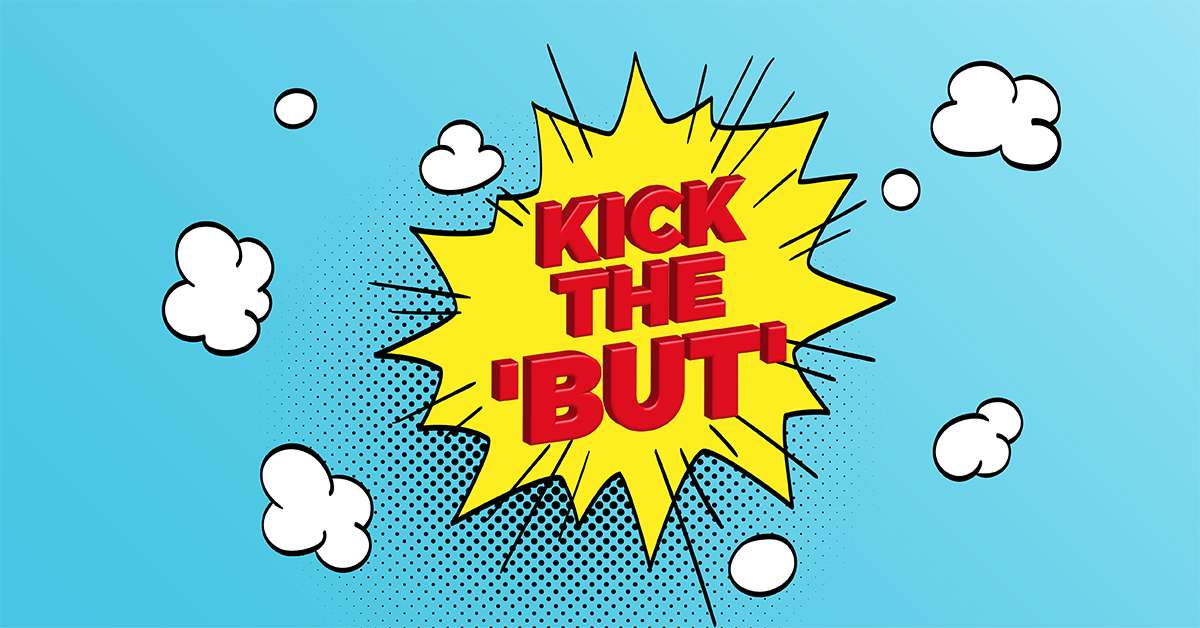 This three letter word has become such an ingrained part of our lives, we don't even realize it's stopping us from growing, from being better than we are.
Here are some examples: I want to lose 5 kilos, BUT exercising regularly is really hard. I want to learn to dance, BUT I have two left feet. I want to learn a new language, BUT I don't have the time.
'BUT' is just an excuse to make you feel less guilty about postponing action to reach your goals.
Truth is, reaching your goal is a mind game. If you've got the determination to do it, you will see it through.
We've seen examples of how this can stop you from growing personally, but 'BUT' stops you from growing financially too.
How?
You know that for a financially secure future, you need to start saving today. You want to even, BUT you don't think you have money to spare – you're paying back student loans, or maybe you're buying a car or a house. You think you'll start later, BUT maybe the markets are falling and you don't want to put your money in a falling market, or you're putting your kids through college. Whenever you want to start, 'BUT' gets in the way.
What happens when you're 50 and you've barely saved? How would you tide through retirement? What about unforeseen medical or other expenses?
How do you stop 'BUT' from hampering your growth?
Stop making excuses and find a way. You can pay back loans AND save a little, you can pay for your child's education AND save a little. Saving is important, and you mustn't let 'BUT' get in the way. Smarter people choose investing to saving, or rather complement investing with saving and not the other way around.
Why does investing come first? Simply because investing gives you the opportunity to earn higher returns when compared to your savings. The rule of thumb should be
Expenses = Income – Investment – Savings
Spend what's left after investing and saving. You don't need a lot to invest. You can get started with a Systematic Investment Plan (SIP) of just Rs. 1000 per month in mutual funds – professionally managed investments that offer you benefits of diversification, higher returns, and more.
Reality is, it only takes Rs. 35 a day to help you make Rs. 35,00,000 in 30 years.
Don't let 'BUT' rule your life. Take control today.
Start your journey to financial security and prosperity with FundsIndia today.
Other articles you may like:
[fbcomments]