Buying any investment product through a bank gives a false sense of security. It may be better to feel a bit insecure.
Many of you may be comfortable buying investment products that your bank relationship manager (RM) suggests. After all, buying anything from a bank gives an ostensible sense of security. But did you know that the bank regulator, RBI, thinks otherwise?
The RBI recently raised major concerns involving conflict of interest, mis-selling and lack of adequate grievance mechanism in wealth management services and marketing and distribution of third-party products offered by banks.
It recently published a draft guideline for these services. The same shall be implemented after further discussion and feedback from various quarters. While the guideline may not entirely alleviate the risk of mis-selling of products, there would probably be more checks in place.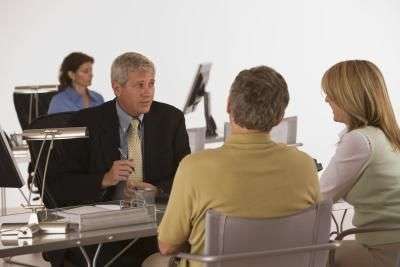 Here are some of the concerns in the way banks sell products. While the RBI has highlighted some of them, quite a few others stem from our own experience with banks.
Not a bank's product: For starters, many banks do not disclose that they are merely agents for third-party products and that the bank will in no way guarantee the performance or assure any return for that product. Hence, for an individual with little understanding of the world of investments, a bond or a mutual fund FMP sold by his/her banker may be viewed in the same light as a fixed deposit.
The RBI's draft guidelines state that it is necessary to state to the customer that the bank is merely acting as an agent.
Also, it requires banks to disclose the commissions that the bank receives for being the distributor of the product. Currently, mutual fund distributors follow the SEBI guideline to disclose the commission they receive from fund houses.
Incentive driven: The RBI notes that the incentives/commissions of some bank employees are directly linked to the distribution service of third party products such as insurance or mutual funds. That simply means that if your relationship manager offers you a product, it could well be that the incentive is on on top of his/her mind than the suitability of the product for you. This may result in your holding an inappropriate product.
The draft guideline prohibits such a practice of directly linking incentives of employees to third party distribution services.
No dedicated employee: Your relationship manager who sells investment products is a regular bank employee who does normal banking transactions as well. That means that such personnel would often not be trained enough to either understand financial products nor the financial needs of customers. The marketing and distribution service would be just one other task.
But the guideline now requires that the bank officer undertaking such services should not be entrusted with other approval/transactional processes in bank branches. They should also be trained and updated on the products and services they seek to offer to customers. In fact the guideline talks about a separate division for subsidiary for services such as wealth management.
Cross-selling: Have you ever been told by your bank that an insurance cover would be mandatory with, say, a car loan that you take? Yes, most of us are familiar with such tied products. This again, is mis-selling.
Recently, an acquaintance of mine said he had a tax-saving fund-cum-insurance. He was told by his RM that he should continue his mutual fund investment to keep his insurance alive. It turned out that the insurance was a separate product and not tied to any scheme!
According to the RBI this arises either because the person selling it is not well-informed or has his/her incentive in mind. Now while the guideline tries to address this issue, it may not fully curb the practice of exploiting the lack of knowledge about products on the part of a 'FD' investing customer.
Guidelines or not, here are a few things you should keep in mind when approaching your bank  for your non-FD investment needs:
Your investment is not going to get any safe because you are using the services of your bank's product distribution arm. The bank is an agent like any other distributor, only with perhaps fewer products to offer. It is important for you to understand the risk-return proposition of the product you are investing in. And they are certainly different from FDs.

When you buy a product through your bank's third-party distribution wing, remember, the bank may not deal with all mutual funds or insurance products or bonds. So chances are that you will not have an opportunity to choose from the entire gamut of products and pick the one best for you. Hence, it is best that you do your homework before deciding whether to take the product that is available in the bank.

No banking product will make it compulsory for you to purchase a non-banking product mandatorily. Yes, you may have offers or freebies but when you need to buy, it is always a choice.

More often than not, nobody other than your RM will, if at all, know your requirement or have some note of records. A transfer of this person, something not uncommon, may actually leave you in the dark if you are not too aware of the products you have bought.

Be wary if your relationship manager approaches you with products that are not from well-known or regulated financial service firms. Remember the 2010-11 case in Citibank when wealth management clients were offered a fraudulent scheme that never existed?
True, this may be done by any agent, but the fact is investors tend to trust a banker more because there is an emotional sense of security that a product bought through banks tends to carry.
And it may perhaps be time to move away from that false sense of security, going by the number of money laundering cases we have been hearing.
[fbcomments]