The Nifty has been struggling near the 5,900-5,910 range. A look at the 15-minute chart of the Nifty, featured below, indicates that the price is now consolidating at the  middle blue line that acted as support on an earlier occasion as well. We sense a low-risk buying opportunity in the Nifty.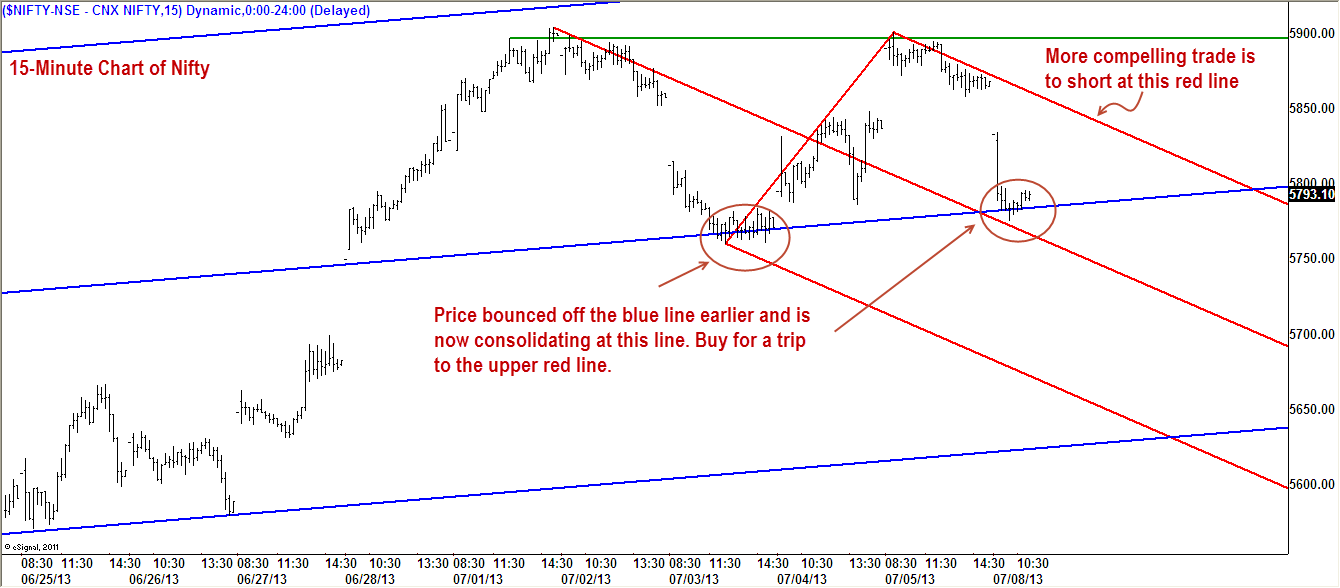 Considering that the blue line is a tested one, we are willing to lean on it for long positions with a stop loss at 5,745, for a trip to the upper red line at 5,850.  Please be reminded that this long trade is basically a counter-trend trade.
The more logical trade would be to consider short positions at the upper red line at or above 5,840-5,850 range, with a stop loss at 5,950 and target of 5,600.
Short positions may also be considered if the Nifty fails to reach the upper red line and instead falls below 5,745 level. Short below   5,745 with a stop loss at 5,850 for a trip down to 5,600 or lower.
[fbcomments]