The March 2019 edition of FundsIndia's Monthly Market Insight discusses the performance of hybrid aggressive funds and earnings/growth trends in the banking sector.
Broad markets enjoyed a bullish month, with the S&P BSE Sensex ending March 2019 with the highest monthly gains in three years (7.8%). Positive global cues, progress in US-China trade talks, strong FII inflows, and expectations of a second term for the NDA government drove markets even as economic indicators such as IIP slowed and companies saw cost pressures on profit margins.
Data showcased in this edition include trends in consumer inflation, Nikkei Manufacturing PMI, and the Index of Industrial Production Growth.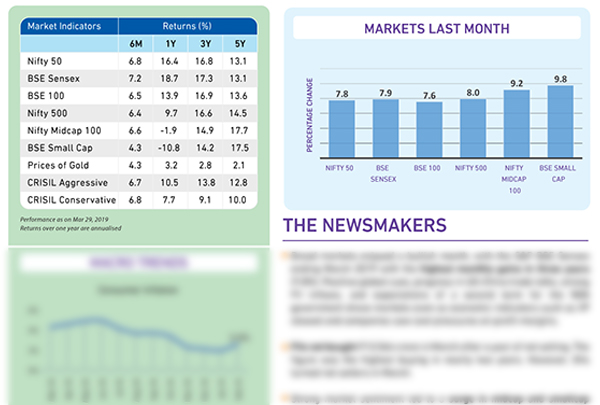 [fbcomments]