The June 2020 edition of FundsIndia's Monthly Market Insight discusses India's First indigenous Covid-19 Vaccine Candidate "Covaxin".
The Manufacturing Purchasing Managers' Index (PMI) for Jun-20 rose to 47.2 compared to 30.8 in May-20. Although the indicator shows contraction in Jun-20, the business activity shows a sharp recovery compared to the PMI in the previous month. Reduction in employment due to weak demand, constrained production capacity, drop in new business are the key reasons for the contraction.
Data showcased in this edition include trends in Industry SIP Inflows, Total Retail and HNI AUM, and Manufacturing PMI. Do check out our suggested reads that include articles on if one should invest in gold and if it is time to invest in passive funds.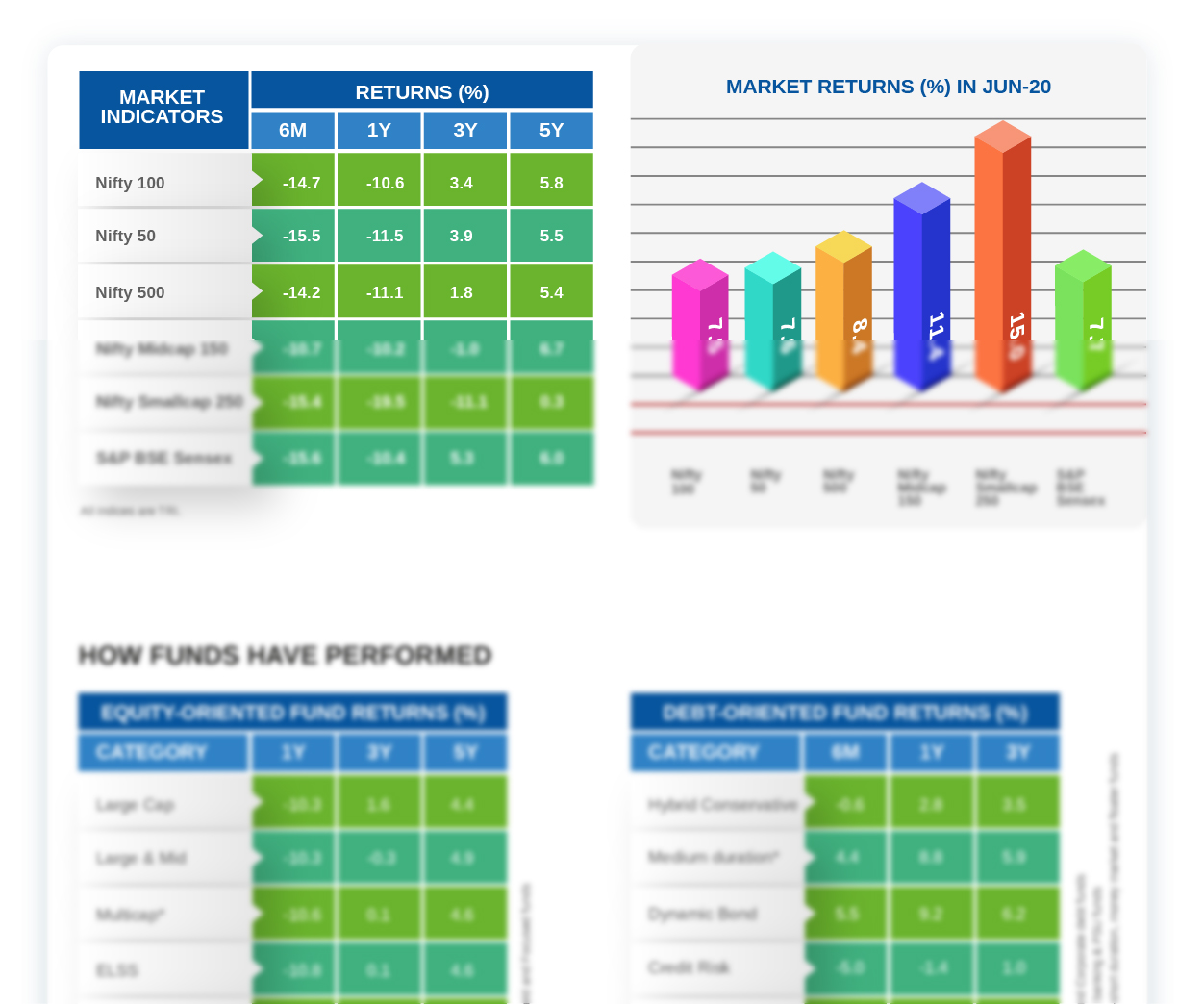 [fbcomments]