The January 2021 edition of FundsIndia's Monthly Market Insight discusses our new offering 'Power SIP'.
Consumer Price Index (CPI) Inflation rate stood at 6.9% in Nov-20, compared to 7.6% in Oct-20. Inflation in the food and beverages segment dropped to 8.8% in Nov-20 from 10.2% in Oct-20, while the core inflation increased from 5.46% in Oct-20 to 5.51% in Nov-20.
Data showcased in this edition include trends in Industry SIP Inflows, Total Retail and HNI AUM, Consumer Inflation, Index of Industrial Production – Growth and Manufacturing PMI. Do check out our suggested reads that include an article on "Conservative Hybrid Funds – Not So Conservative!".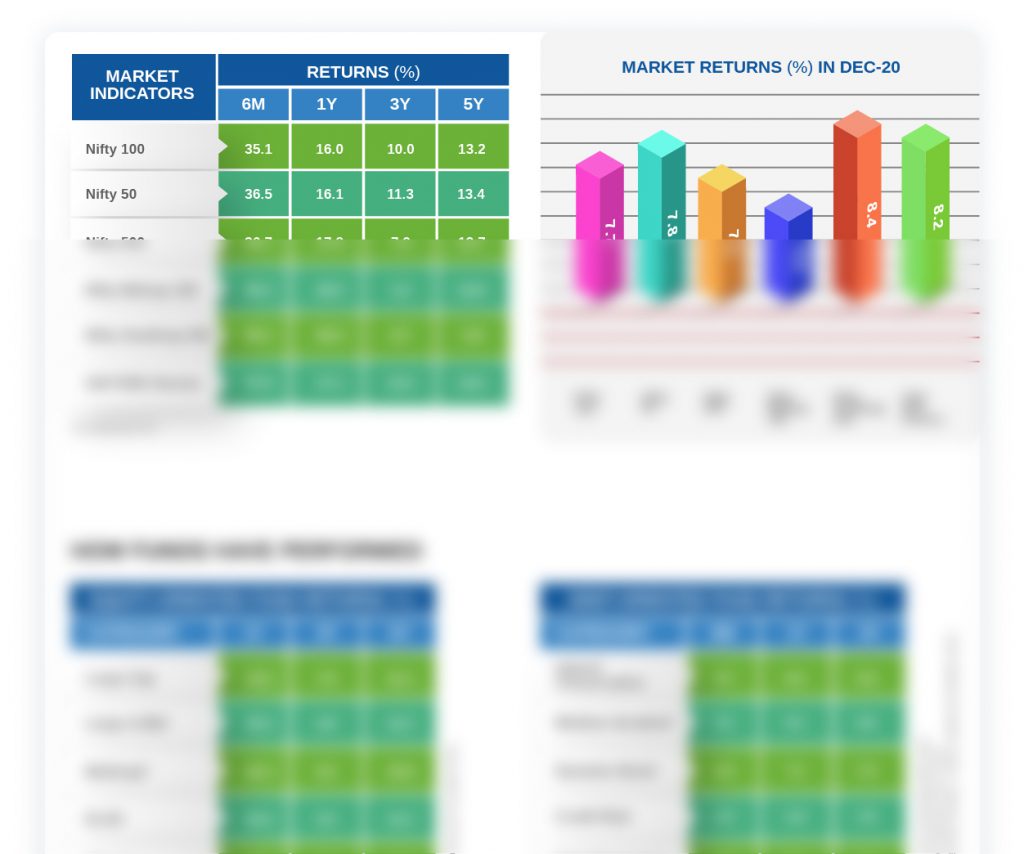 [fbcomments]