The December 2020 edition of FundsIndia's Monthly Market Insight discusses the two solid ELSS Funds to consider.
Gross Domestic Product (GDP) contracts 7.5% YoY for Q2 in FY-21 compared to the contraction of 23.9% for Q1 in FY-21. The Construction and Mining segments declined by 8.6% and 9.1% respectively while the Financial Services contracted 8.1%. The Trade, Hotels, Transport and Communication segment growth rate declined by 15.6%. Agriculture, Manufacturing and Electricity sectors registered positive growth rate of 3.4%, 0.6% and 4.4%
respectively.
Data showcased in this edition include trends in Quarterly GDP Growth Rate, Industry SIP Inflows, Total Retail and HNI AUM, Consumer Inflation, Index of Industrial Production – Growth and Manufacturing PMI. Do check out our suggested reads that include an article on "Sliding Doors, Covid-19 and the Equity SIP Investor".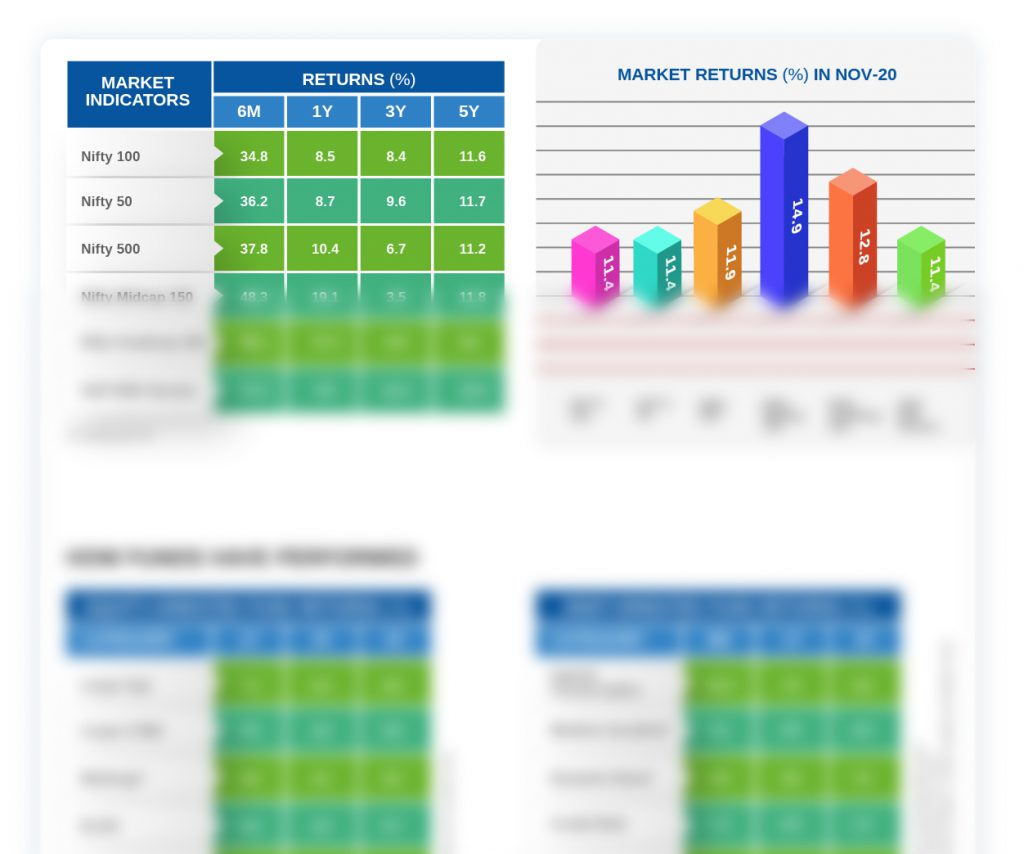 [fbcomments]