Systematic investment plan may now be a term that most mutual fund investors may be familiar with. But other jargons such as systematic withdrawal plan or systematic transfer plan are not often fully understood or used in the right ways by some investors.
Let's take a look at when to use such plans and what factors you need to consider before opting for these methods of investing.
Systematic withdrawal plan
Some investors have a lump sum in hand and ask us for funds that would give them regular income. While opting for dividend payouts in debt funds can provide some cash flows, they can neither be fixed payouts nor can they be expected to be regular.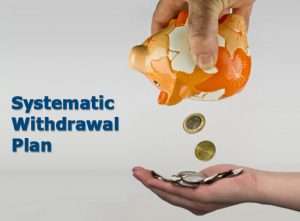 Hence, a person dependent on the fund for their primary income may not be doing the right thing in choosing dividend payouts. This is when systematic withdrawal plans serve the purpose. Systematic withdrawal plans suit investors who want to get a regular and fixed cash flow from their investment.
In other words, it helps create your own annuity. You can fix the sum you want to withdraw on a monthly basis from the fund. But there are a few factors you need to keep in mind while opting for this:
Have a sizeable corpus: You should have a reasonable amount that will allow you to do a regular withdrawal over the time frame you need. There is little point in investing and starting withdrawal the very next month. For one, if you do not allow your investment to stay for at least 1 year, you will end up incurring short-term gain capital gains.
Two, it helps if you allow your money to make returns as a lump sum before you start withdrawing it. Hence, as far as possible try to plan a bit ahead and invest when you know you will start requiring regular sums, say in a year or two.
Exit load: Even if you decide to withdraw before a year, check if you end up paying exit loads. While liquid funds will not have exit loads, others may have for withdrawals made soon after investing. You may not wish to incur this unnecessarily, besides capital gains.
Tax implication: Systematic withdrawal is no different from selling your units. That means each withdrawal is essentially a sale. Note that, with debt funds, withdrawals after a year will still incur capital gains. But since you will enjoy indexation benefit, it is likely that you will pay lower or nil tax based on the indexed cost.
Systematic transfer plan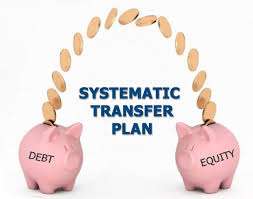 Systematic transfer plan or STP helps you to do a regular transfer from one scheme to another, mostly from a debt fund to an equity scheme within the fund house. Here again you will do well to know how you can put this facility to proper use:
–          STP is ideal if you have a large sum to be invested for the long term in equity funds. STP allows you to do an SIP – only the money goes from a debt fund (typically a liquid fund) to an equity scheme, instead of money moving from your savings account to your equity scheme, in case of an SIP.
–          STP makes sense when you want a sizeable corpus to earn more returns than your savings account, even as you deploy them gradually in the market.
–          STP is also a good tool to use when you want to gradually shift money from higher risk asset classes like equity funds to lower risk avenues like debt funds. Typically, as you near your goal, you may choose STP to make this gradual shift.
But you will do well to remember these points when you opt for a STP:
–          If you do not have a sizeable amount (say a few lakhs), you might as well do an SIP from your savings account; because there is little point investing in a debt fund and incurring capital gains every time you transfer, when the amount involved is not high.
–          As discussed for SWP, STP too involves sale of the fund you are moving out of. So capital gains taxes, for debt funds, will be incurred. You also need to check for exit loads.
–          Also, remember STPs can be done only within the same fund house. Hence choose the appropriate fund in which you will be initially investing and the fund you will be transferring the money later, after some groundwork; or check with your advisor.
At FundsIndia, we make SWP and STP a hassle-free process with no paper work; simply done with a couple of clicks. Seek our advisor's help if you need funds that fit your above requirements.
[fbcomments]