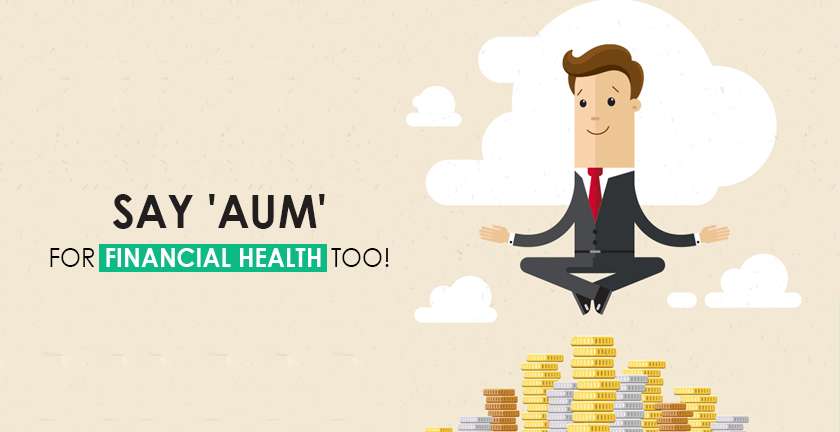 Health is wealth – there's no doubt about it. But health doesn't just mean physical health, mental health is just as significant. Yoga is a wonderful way to maintain both physical and mental well-being, and more people are adopting Yoga as a part of their daily routine.
One crucial part of keeping mental health in check, is to ensure your financial health is taken care of. Otherwise, no amount of meditation can get rid of your financial worries. But when you are financially secure, that's one big component of your overall wellness, taken care of. Unsurprisingly, Yoga can teach you a lot about financial health too. I'm not kidding. Here's what I've learned.
Awareness
When you sit down to meditate, and slowly breathe in and out, your aim is to gain consciousness of your mind and body. You start with one part, and slowly extend that consciousness to envelop the rest of you, until your body completely relaxes and you feel one with your mind.

Awareness, in the sense of financial health, is important because it means being aware of all the options you have, in order to take an informed decision on what's best for you. You could start with one option, and extend your awareness to the several other financial products, that could help you achieve your goals. On our journey to financial health, we all usually start with a regular savings bank account, then explore other bank products, mutual funds, equities and more. Being aware of these products and their different features, can give you clarity of what to use to reach your goals.

Discipline and Time
Reaching a state of calm takes discipline and time. Learning the different postures and diligently practicing them for physical and mental well-being, needs discipline and time. The result is worth the effort, as the many benefits of Yoga, help us live a healthy, balanced life.
When it comes to financial health, particularly investments in mutual funds or equities, it is important to give our investments time to grow, and have the discipline to stay invested (and continue to invest) at all times, despite market volatility. There will be ups and downs, but with time, the potential of your money to grow compounds, and your every small investment could give you great returns.

Strike the right balance
It's important to feel good, whatever asana you try. If you're uncomfortable or in pain, how can you achieve the oneness you desire? Good alignment and posture will energize your body, and has positive influences on your well-being. Listen to your body to strike that right balance.
Investments too, need balance. It's important you have the right mix in your portfolio to achieve your goals. Taking too little risk, or too much, are both detrimental in how long you would take to reach your goals. To evaluate what mix is best for you, a guru well-versed in investment can help. Talk to a financial advisor to strike the right balance for your financial health.
Here's to great physical, mental and financial health for all.
[fbcomments]