Gold has been grabbing the headlines after the precipitous fall in the last few days. Lots has been said and written about the yellow metal recently. A few technical analysts have highlighted something called the "Death Cross in Gold" with the 50-day moving average falling below the 200-day moving average. It's probably time to do a technical check on Gold and put things in perspective. Have a look at the weekly chart of gold featured below.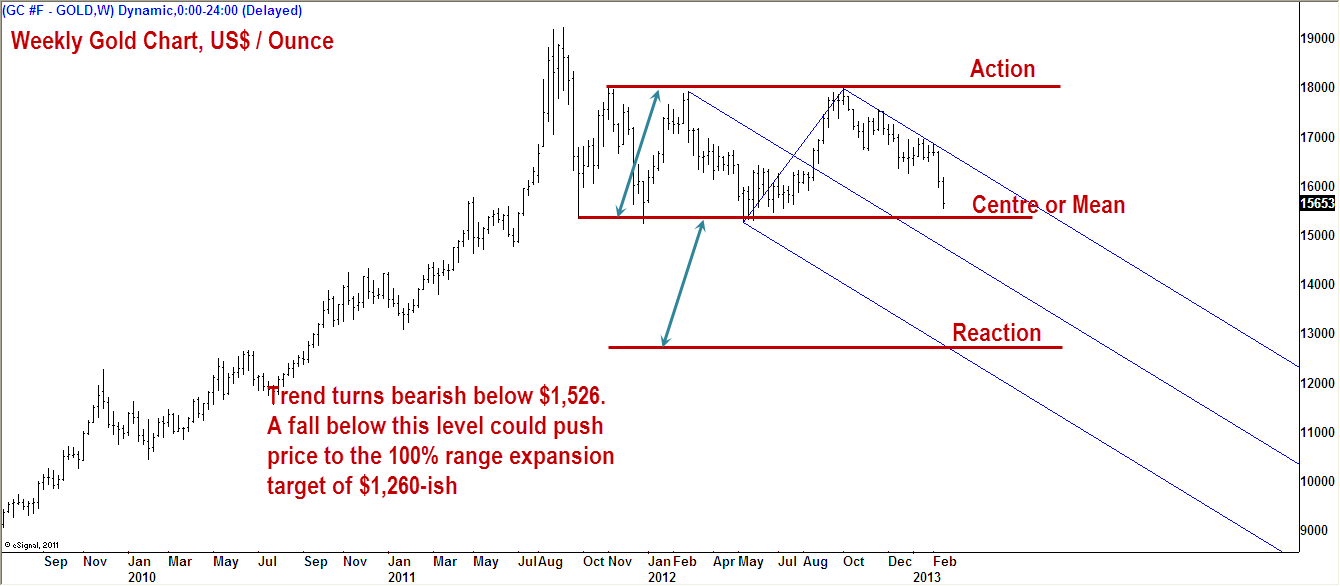 It's apparent from the above chart that the price has been broadly range-bound in the $1,526 – 1,793 range since Sept.2011. The price is now perched closer to the lower end of this range.
A breach of $1,526 could push the price of gold to $1,250 – 1,260 range which is 100% range expansion target. Aggressive traders may sense a low-risk opportunity to buy gold at the prevailing levels as the risk is extremely affordable.
Using moving averages to assess the trend is a common practice amongst technical analyst. What we wish to point out here is that moving averages tends to work well in a trending market. It tends to produce a lot of whipsaws when price is not trending. We however seldom use technical indicators or moving averages as they are lagging in nature, by design.
We are also not too convinced if this Death Cross has long-term bearish connotations for gold yet. We would turn bearish once the price falls below the lower end of the trading range at $1,526.
[fbcomments]