This is a special feature article for celebrating the International women's day (March 8, 2013). What should an Indian woman do to secure her financial future? What products and options are available for them in the market? This article looks at a few small steps that can make a big difference for them.
Does the word saving not excite you? Think again after this: had you invested Rs 1,000 every month in a good balanced mutual fund, almost 2 decades ago, it will fetch you Rs 24.5 lakh now! In other words your investment would have grown more than 10-fold over this period. Well, surely the word WEALTH can be exciting. If it is, then why should men have all the fun? Get your hands at it!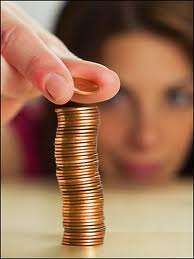 While the philosophy behind investing is certainly not different for either gender; as women, you may have more investment challenges than men, given that you may or may not have a full-fledged career, leaving you fewer or no working years to earn. And remember, women have a longer life span!
Whether you are an expert in weaving together your family's budget or in managing your company's treasury, nothing prevents you from practising a few simple steps that can lead to financial freedom. Here they are:
1. Don't let savings lie idle
Whenever you are left with some money that you may use a while later or unsure of using, don't let it remain idle in your savings account. Use a simple but effective tool called 'liquid mutual funds' that can generate better returns than savings bank and allow you to withdraw the money any time. Know more about liquid funds in our blog: https://www.fundsindia.com/blog/index.php/mutual-funds/liquids-funds-a-supplement-to-your-savings-bank-account/1302/
2. Save tax
If you are an income earner or have other sources of income, you will pay taxes. You certainly don't want to shell out too much to the tax man. Invest wisely. Use a combination of provident fund, NSC and tax-saving mutual funds to get the most of the tax deduction available under the Income Tax Act.

3. Hold gold but not physically
Buy the dashing jewels from the jewelers but stop there. Do not get caught in the unregulated 'savings' schemes they offer. If you wish to invest, go for gold ETFs or gold funds. This is not only secure, regulated, free of wastage and other costs but also gives you the cash (at the prevailing market value) required for your own goals (even to buy gold later) or for your child's future.
It is also much more tax efficient. Read more about gold funds/ETFs in our blog: https://www.fundsindia.com/blog/index.php/mutual-funds/go-for-gold-etfs-this-season/429/
4. Insure your life
Insure your life for your family's sake. Don't go for products that you don't understand. A simple term cover is cheap and effective. When you take a loan, take into account any liabilities in your name such as home loan, the possible income loss in your absence and any goals you may wish to meet for your children. Cover your medical needs too with a medical insurance irrespective of whether your spouse has a cover for his family or not.
5. Small sums will do
Systematic investment plan or SIP is all about investing small sums, regularly. The magic of compounding that you read at the beginning of this article is possible through SIPs. Never allow a low income to deter you.
Even if you can spare Rs 1,000 a month, start an SIP in a mutual fund. They can deliver returns far superior to your bank recurring deposit. Invest with a goal in mind, so that you can fix a time frame and goal amount.
Take a look at our bouquet of funds you can consider based on your need.
Your risk appetite, savings and current asset holding may change your requirement and allocation pattern. Feel free to discuss about your requirements with your FundsIndia Advisor after your account activation. Log on to and open an account now!
[fbcomments]