Recently, we have carried out three enhancements to the FundsIndia user experience. Two of them are in the form of new features, and one of them is a tweak to an existing feature.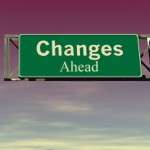 All these changes are results of suggestions from our investors. So first, a formal hat-tip to all the folks who wrote in with their suggestions is in order.
A brief synopsis of each of these changes is below.
 Changing SIP details
At FundsIndia, we have always prided ourselves in our ability to provide very convenient and flexible SIP investment options. With a few changes, we have made it easier for our investors to manage their systematic investments:
 Change scheme and amount for regular SIP – Now, an investor can simply login and change the scheme of their SIP or its monthly investment amount. The change to the amount needs to be within the range of the minimum allowed by the fund house for the scheme, and the maximum allowed by the ECS mandate for the date of the SIP.
Change scheme for Flexi SIP – Changing of monthly investment amount was possible even previously in the case of Flexi SIP. Now, we have simply added an ability to change schemes as well.
Previously, whenever investors needed to change schemes of an SIP, they had to stop an SIP and start a new SIP. Now, they can simply change the scheme and keep going.
 Portfolio notes
This has been a long-standing request. Now, investors can attach short notes to their portfolios at FundsIndia – this will help them remember the goal of the portfolio or an expected return or anything else they want to use to annotate their portfolio with.
 Annualized returns
(Special thanks to @madmanweb on twitter for pushing for this)
Previously, we were showing annualized returns for an investment only if it had crossed a year of tenure. Now, we are showing it even if the investment is only one month old. However, we have put in place a caveat that says that such annualization numbers should not be construed as projections of what the returns are going to be. Investors will do well to remember that.
We hope our investors will find these improvements useful.
Happy Investing!
[fbcomments]