A look at the chart pattern in Arvind indicates lot of buying interest. The company reported its September quarter earnings last week which was not disappointing.  The company posted an improvement in revenue from operations as well as profitability. The stock price has also been moving up steadily and technical patterns suggest that there is more room to the upside.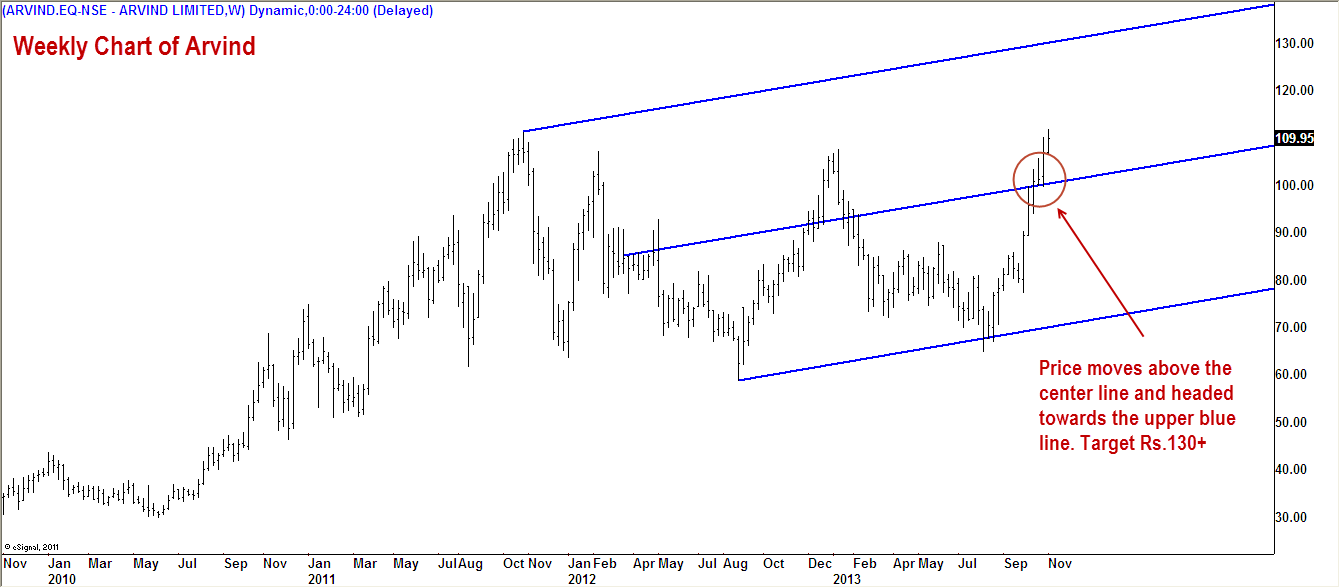 From the above weekly chart, it is evident that the stock has been consolidating in a trading range of Rs.58-110 since mid-2011. The recent rally has pushed the stock to the upper end of the trading range at Rs108-110. The blue set of lines, featured in the above chart, have been in tune with the price action.
The stock last week completed a bullish "outside day" pattern and closed above the blue center line. This is a positive sign and we expect the stock to hit the upper blue line at Rs.130+
The positive outlook would be invalidated if the stock falls below Rs.99. A breakout past Rs.130 would open up further upside potential. But, let's talk about higher targets after the stock reaches the upper blue line.
(The view featured here is based on Technical Analysis of historical stock price action. Please read the Disclaimer)
[fbcomments]