Most sector funds lagged behind their diversified, actively managed peers between 2003 and 2007. That means, there are no secular bull runs in sectors, not even in robust sectors such as FMCG or pharma.
For those of you not new to mutual funds, the above question would have crept in your mind at least a few times in the past couple of years. Many of you also ask us if you can invest in an FMCG fund or banking fund and so on.
Our response has been "be aware of the risks and the effort involved in sector funds before you choose to buy one". So what are the risks and what kind of special effort does this call for? Let's look at them.
Before we move on, a quick note on sector/theme funds. These funds seek to predominantly invest in the sector/theme stated in the offer document. A FMCG fund for instance, invests in consumer plays and their proxies while a banking fund would invest in banking and financial services-oriented stocks.
A theme, on the other hand, can be slightly broader – like investing in MNC stocks or Lifestyle-related stocks, or investing in certain international regions and so on.
That means, instead of taking limited exposure in sectors/themes the way diversified funds would, sector funds place all their eggs (read – your money) in one basket, taking focused bets. To that extent their risk-reward ratio is expected to be higher than diversified equity funds.
Performance cycle
You are unlikely to have missed the toppers' list in mutual funds being dominated by FMCG, pharma or banking funds in the last three or five-year performance chart. Commendable no doubt and we will leave it there.
Now let's just step back and take a look at the performance of some of the sector funds between 2003 to 2007 (5 years) and 2005 to 2007 (3 years).

Two points emerge clearly from the above table: one, most sector funds lagged behind their diversified, actively managed peers over this period.
That means, there are no secular bull runs, not even in robust sectors such as FMCG or pharma (we will discuss why this is so later).
Two, the returns between peer funds within each sector varies so much, that fund choice becomes crucial (while diversified funds too have variance in performance, the difference is not as stark) to outperform.
The fall
Now, the above was just to illustrate that sector funds are far from invincible.
That is not all. The fall from grace can also hurt a lot. Remember the dot com burst in 2000. Franklin Infotech fell 40% that year, 35% the next and managed just 8% returns in 2002. FMCG and pharma funds too had 3 consecutive years of negative returns then, some of them falling more than the broad market indices. And you are only too familiar, with the infrastructure funds' performance in recent times.
Are some sectors not secular?
Many of you have asked us this question: "sectors such as pharma or FMCG will always see healthy growth, given the Indian consumer spending story. So what's the fear of under performance?" True, but what you may have to see is relative performance. The period 2003-07 was a story of 'growth'.
That means sectors such as engineering, auto or capital goods outperformed the more steady ones like FMCG. Typically, a high GDP growth in the economy means that growth sectors do well.
But post 2007, with the outlook for growth sectors looking bleak, the cash-rich defensives were paid a premium. Hence the market re-rating of these sectors and the bull run that followed. If the growth story revives, it is quite possible that you see a 2003-07 scenario being played out.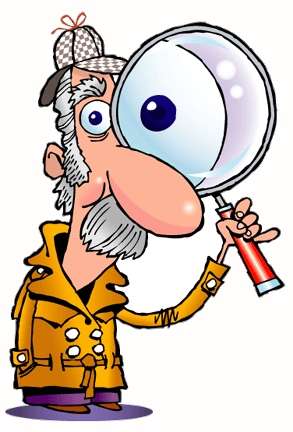 But I am not making any forecasts here. I would just like that you ask yourself the following questions before investing in sector funds:
1. If you are investing in a sector fund, do you know enough about the sector and believe it is a good time to invest?
2. Are you willing to closely track performance of the sector vis-a-vis your fund's?
3. Would you know when the sector looks overheated and move out?
4. Are you willing to book losses and exit if it becomes evident that the sector is not going to revive in a hurry?
If you are willing to do these, then here are a few simple suggestions:
1. Let a sector fund be part of a tactical allocation. Avoid adding them in core family goals such as education or retirement.
2. Restrict allocation to about 10% of your fund exposure at the most
3. Avoid long periods of SIPs in sector funds (contrary to diversified funds) if you enter in an up-phase. There is little point averaging when the sector is headed in one direction – up. Similarly, do not keep averaging when a sector falls. You may be throwing good money after bad!
4. Sectors such as FMCG and pharma can contain declines to some extent but not others such as infrastructure or banking or media and entertainment. Hence, be aware of what to hold for a defensive strategy.
5. If you believe you have made decent money (we would think returns of 20% annually over a 2-3 years in a sector fund is good enough. Any absolute returns in high double digits or triple digits means selling then and there), simply exit and do not look back at opportunity lost. It takes more than an expert to time sectors.
6. Take sector cues from diversified funds. Diversified funds are keen to play sectors to generate additional returns. Look at some of the top managed funds or SEBI's data on how monthly sector exposures of schemes are being tweaked by fund managers. That may provide some cues on whether its time to exit or enter a sector.
[fbcomments]