If you're saving for your child's future, a personal accident insurance cover would be a prudent way to provide a back up for your financial commitments, in case of unforeseen events. HDFC Children's Gift fund offers this essential cover free of cost along with its schemes.
I had, in my fund reviews, recommended both HDFC Children's Gift – Investment Plan as well as HDFC Children's Gift – Savings Plan at different points in time. But I missed mentioning about this free and valuable benefit. Thanks to our investor, Amit Tamhankar, who brought this to our notice. Hence this post.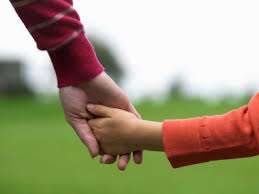 The cover
If you invest in HDFC Children Gift Fund, then you as the parent/legal guardian of the minor unit holder will receive a free personal accident insurance cover. The insurance will cover the parent/legal guardian upto the age of 80 years (during the course of holding the fund).
You need not pay any premium towards this policy.
The policy will commence from the time HDFC Children's Gift units are allotted, until the unit holder (your child) turns 18 or till the units are redeemed, whichever occurs early. The cover is available for HDFC Children's Gift equity-oriented scheme (called the investment plan) as well the debt-oriented scheme (called the Savings Plan).
The sum assured will be 10 times the cost value of your units outstanding, subject to a maximum of Rs 10 lakh. That would include dividend reinvested units as well as any bonus units. Suppose the cost of your outstanding units was Rs 75,000 at the time of any unfortunate event, then the sum assured will be Rs 7.5 lakh. The policy will cover the outstanding units whether bought as lump sum investments or as SIPs.
Death of the parent/legal guardian due to accident as well as various kinds of permanent and partial disablement (read pg 51 of the fund's SID for details on this) will be covered under the policy. The legal representative of the unit holder can directly file a claim with the designated insurance company.
Please read the scheme information document for rights of the AMC with regard to the policy.
[fbcomments]