For many of you, the financial year seemingly holds lot of significance when it comes to investing.
After all, a change in financial year matters in many ways – it is the year over which the government lays down its new budgetary plan; it spells any change in tax laws; it is also the period over which your own taxes are deducted.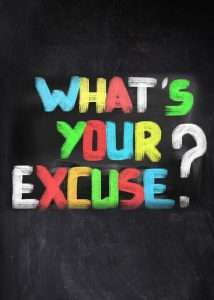 That's fine. But it puzzles me why you should think you need to plan your 'investing' only with the start of a financial year. Or at least that appears to be the excuse most investors give when they need to take a step towards investing.
If these are your reasons for postponing your investment, let's try dispelling them once for all:
Will wait for budget and new financial year
Yes, budget does lay the road map – not for you, but for the government's own plan on where it can spend and where it can earn its revenues. All the tax concessions or tax deductions that you may have are all a fall out of this objective of the government. If the budget comes out with a tax structure that will have a fourth slab of say 40% taxes, would you start earning less? That is how you need to view your own investments as well.
For most people, budget means waiting for some tax sops or new tax-saving instruments. But if tax-saving is your sole saving and investment strategy then your financial planning is certainly not in place.
Remember, most tax-saving options are not high-yielding options. They do not help you build optimal wealth. To postpone your investments so that you can save for taxes alone, would mean losing out on optimal avenues of investments that deliver far higher returns.
Irrespective of what the budget turns out to be, it does not change your own goals – you need to buy a house, save for your children's education or retirement. For most of these, you need to invest in a superior delivering asset class such as equity.
Stop confusing tax saving and focus on your own budget – your finances for the long term; and start allocating your savings.
In any case, your wait is over now and you know the budget does not have any significant disruption to your savings. And for long-term investing, there is no sanctity in starting investments on April 1. There is more power in the NOW.
I have less money in hand
Whoever said that you need more money in hand to start investing? Agreed that for many who indiscreetly asked their employers to wait till the end to deduct taxes, there would be a huge crop from in the pay cheque, as a chunk of taxes would be deducted between February and March.
But I wonder if that ever prevented many from still spending a couple of thousands as discretionary spending in – be it the great sportswear sale or gadget sale that any of the online portals offered. We'd rather have instant gratification from those than start a-Rs 1000 SIP. After all, SIPs offer delayed gratification! This is where our mistake with saving and investing starts!
Month end, year end, etc. are mere excuses for not saving. Do an exercise of jotting down all that you spend on and you will know you could have easily saved a bit.
I will wait for equity market to come down
Did you know if you had said this a year ago, you would have lost returns of 6% (Sensex) in a single month in March 2014? Or if you had waited for the budget this year, you lost close to 7% till date this year? If you are a long-term investor, waiting for markets to 'settle' is never a good idea.
Markets never settle – they go up or go down. If they go up, you may not want to invest as you fear it will fall; if it goes down, you do not have the confidence to invest in a falling market.
SIPs help you get over this anxiety by investing across markets. If that be the case, why would you think of timing the market?
[fbcomments]